As readers who enjoy young adult books look back on 2021, they'll see that it was a year packed with truly amazing new books. Here are the 15 titles BookPage readers loved most.
---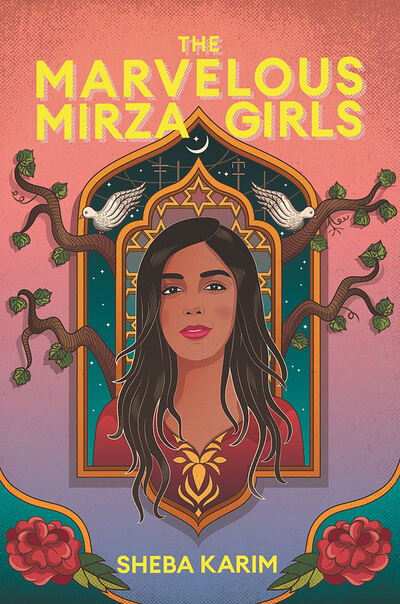 This novel's easy charm, strong mother-daughter relationship and romantic elements recall the best moments of "Gilmore Girls" or "The Marvelous Mrs. Maisel."
Joan He's eco-science fiction romance asks, if we are the cause of humanity's problems, how can we possibly be the solution?
The Electric Kingdom is a mind-blowing blend of post-apocalyptic fantasy, science fiction and time-travel saga.
Stacey Lee's latest novel was prompted by a little-known fact: Of the eight Chinese passengers aboard the Titanic, six survived.
In Rachel Griffin's debut YA novel, witches have become key players in the global fight against climate change.
Longtime Enola Holmes fans as well as those who met Sherlock's irrepressible younger sister via the hit film adaptation will devour this brisk, stylish mystery.
A Sitting in St. James is a mesmerizing multigenerational saga that brilliantly depicts Southern plantation life and systemic rot.
This murder mystery set against the Gilded Age's grand ambitions and gory underbelly is a gorgeous, visceral and mystical experience.
When townsfolk go missing and Amity Falls starts to crumble, Ellerie must uncover what's really haunting her home in Erin A. Craig's haunting second novel.
Not since "Veronica Mars" have hardscrabble swagger, enormous grief and teenage noir been combined into such a satisfying piece of storytelling.
Though it both shocks and thrills, in the end, what leaves you breathless is Firekeeper's Daughter's blazing heart.
Princess Shiori must rely on her wit and determination to save her brothers and break her stepmother's curse in this classical yet fresh fantasy.
3. Switch by A.S. King
Readers should settle into Switch's bizarre, provocative premise—a world where time has stopped—and follow A.S. King where she leads them.
2. Lore by Alexandra Bracken
Readers who love complex, mythology-based fantasies will quickly find in Lore a worthy new obsession.
This beautiful, brave work of historical fiction is as meticulously researched as it is full of raw, authentic emotion.
---
This list was compiled based on analytics from BookPage.com between Jan. 1 and Dec. 1, 2021.