Dear readers, your favorite books of 2021 are an eclectic bunch, spanning family saga and satire, epic fantasy and memoir, taut thrillers and heartwarming historical fiction. What do they all have in common? Why, they're great books, of course! After all, BookPage readers have excellent taste.
---
1. The Kindest Lie by Nancy Johnson
It takes tremendous talent to seamlessly combine social commentary with a powder keg of a plot, and Nancy Johnson accomplishes just that in her gripping debut novel, The Kindest Lie.
2. Win by Harlan Coben
Coben raises moral dilemmas readers will enjoy chewing on and pulse-pounding action scenes in this suspenseful and surprising novel.
3. What Comes After by JoAnne Tompkins
In JoAnne Tompkins' debut novel, faith is simply part of life, a reality that is rarely so sensitively portrayed in fiction.
4. Blow Your House Down by Gina Frangello
There is pain in every divorce story, but not every divorce story can be related by a narrator as capable as Gina Frangello.
5. The Liar's Dictionary by Eley Williams
Two lexicographers employed by the same company and separated by a century are at the heart of this imaginative, funny, intriguing novel.
6. Before the Ruins by Victoria Gosling
An abandoned English manor house sets the stage for a cracking mystery involving a missing friend and a long-lost diamond necklace.
7. Black Buck by Mateo Askaripour
An intellectual and captivating work of satire, Black Buck serves as an instruction manual for Black and brown people working in white-dominated spaces.
8. The Kitchen Front by Jennifer Ryan
Grab a cup of tea and a scone, and curl up with Jennifer Ryan's positively delicious novel about a cooking contest during World War II.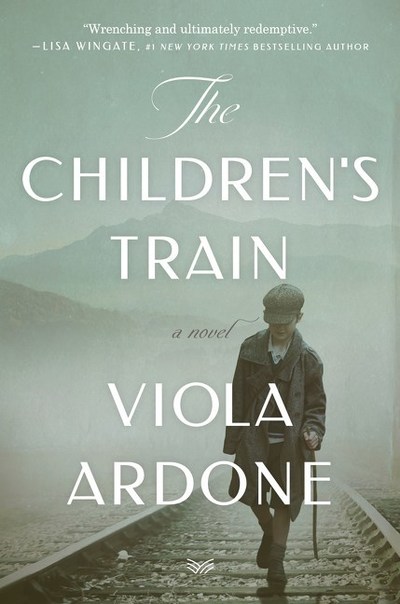 9. The Children's Train by Viola Ardone, translated by Clarissa Botsford
Viola Ardone's novel will appeal to fans of Elena Ferrante, but it stands on its own as a fictionalized account of a complicated social experiment.
10. Last Night at the Telegraph Club by Malinda Lo
Shout it from the highest hills: This is a beautiful, brave story, and Lily is a heroine that readers will love.
11. Libertie by Kaitlyn Greenidge
Passionate and brilliantly written, Kaitlyn Greenidge's novel shines a light on a part of history still unknown by far too many.
12. The Lost Apothecary by Sarah Penner
Like a well-brewed potion, Sarah Penner's first novel simply overwhelms with its delicate spell.
13. The Witch's Heart by Genevieve Gornichec
The Witch's Heart shifts the focus of a well-known myth to a secondary character with stunning and heartbreaking results.
14. Great Circle by Maggie Shipstead
Maggie Shipstead offers a marvelous pastiche of adventure and emotion as she explores what it means (and what it takes) to live an unusual life.
15. The Four Winds by Kristin Hannah
Like a wise and imaginative teacher, Kristin Hannah imbues past events with relevance and significance in her novel The Four Winds.
16. The Sweet Taste of Muscadines by Pamela Terry
Pamela Terry's novel is like a mashup of Fried Green Tomatoes and You Can't Go Home Again with a sprinkling of William Faulkner.
17. Bad Habits by Amy Gentry
Read Bad Habits for Gentry's satirically surreal take on higher education, and for an antihero you'll lose sleep over.
18. Better Luck Next Time by Julia Claiborne Johnson
Julia Claiborne Johnson paints a vivid picture of a hot Reno summer during which women wait to see whether their luck has run out or is just beginning.
19. American Baby by Gabrielle Glaser
Gabrielle Glaser's extensive research into adoptions that took place between World War II and 1973 reads like a well-crafted, tension-filled novel.
20. Lore by Alexandra Bracken
Readers who love complex, mythology-based fantasies will quickly find in Lore a worthy new obsession.
21. Black Water Sister by Zen Cho
Sometimes a book makes you forget everything: the water boiling on the stove for tea, the lunch or dinner that has long since gone cold.
---
This list was based on analytics from BookPage.com between Jan. 1 and May 1, 2021.