2020 has been a year full of surprises, but one thing has remained constant: great books! As the year comes to a close, it's time to look back on the titles BookPage readers have enjoyed the most.
20. All Adults Here by Emma Straub
Emma Straub's writing is witty, informal and deceptively simple, drawing readers in as if they're having a conversation with a close friend.

19. The Mercies by Kiran Millwood Hargrave
This exceptional work of historical fiction offers insight into the rippling effects of extremism.

18. The Book of V. by Anna Solomon
The Book of V connects its three characters' stories not only thematically but also narratively, with a surprising yet inevitable and satisfying conclusion.

17. The Distant Dead by Heather Young
The suspense is slow and steady in this meditative, artistic take on the murder mystery.

16. The Lost Book of Adana Moreau by Michael Zapata
As intriguing as the plot may sound upfront, it can't speak to the otherworldly beauty of Michael Zapata's writing.

15. We Are Not Free by Traci Chee
We Are Not Free is a superb addition to the canon of works of literature that chronicle a shameful chapter of American history.

14. Code Name Hélène by Ariel Lawhon
Nancy Grace Augusta Wake is a woman so extraordinary that your first instinct might be to believe she is imaginary, like James Bond.

13. Everything Sad Is Untrue by Daniel Nayeri
Everything Sad Is Untrue is a deeply personal book that makes a compelling case for empathy and hope.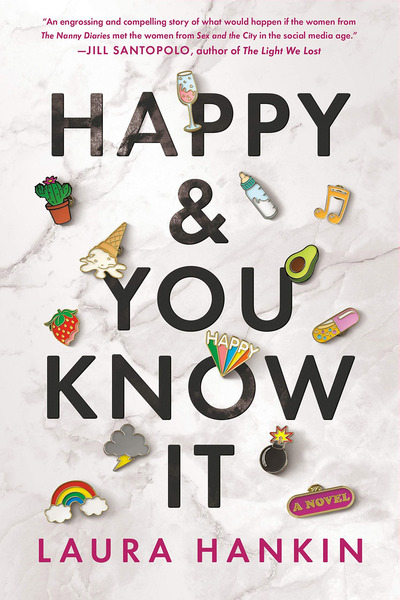 12. Happy and You Know It by Laura Hankin
This is a romp with substance, consumed as easily as a beach read but offering ample opportunities for self-reflection.

11. The Henna Artist by Alka Joshi
Rich in detail and bright with tastes and textures, The Henna Artist is a fabulous glimpse into Indian culture in the 1950s.

10. The Vanishing Half by Brit Bennett
In her second novel, Bennett writes like a master, creating rich worlds filled with memorable moments both big and small.

James Nestor's work reveals the importance of our breath and promises us a changed life if only we'll take a moment to stop, slow down and breathe.

8. Such a Fun Age by Kiley Reid
Smart, witty and even a bit sly, this penetrating social commentary is also one of the year's most enjoyable novels.

Max Brooks deals not only with the end of humanity; he also shows us our further course toward a new, ineluctable, absolute brutality.

6. The Bright Lands by John Fram
The Bright Lands is a fresh and frightening take on the small-town thriller.
5. The Glass Hotel by Emily St. John Mandel
More complicated, weirder and far more haunted than Station Eleven, the new novel from Emily St. John Mandel defies all expectations.

4. A Time for Mercy by John Grisham
John Grisham's mastery of the courtroom thriller is never in question, and once again, he presents as smooth a read as you'll ever experience.

If this is not Sue Miller's best novel, it is surely among her very best. One measure of that is how the experience of it deepens with each reading.

2. When No One Is Watching by Alyssa Cole
Cole leverages her strengths to great effect, incorporating history, biting social observation and even a little romance into this brilliant thriller debut.

1. The Inevitability of Tragedy by Barry Gewen
Barry Gewen's intellectual biography of Henry Kissinger is meticulously researched, consistently stimulating and deeply insightful.