Memoir lovers, start your engines. This year's best true stories of tragedy, resilience, transformation and love will fuel you for months to come.
---
25. The Lady's Handbook for Her Mysterious Illness by Sarah Ramey
Though Ramey has experienced considerable pain while living with a chronic illness and enduring medical professionals' skepticism, contempt and even misogyny over the years, she manages to tell the tale with a pointed sense of humor and boatloads of heart.

24. The Sediments of Time by Meave Leakey
It's hard to say which is the more interesting part of this memoir: Leakey's fabulous, colorful life, traveling the globe doing paleontological research, or the amazing discoveries she makes about humanity's past along the way. Luckily for readers, The Sediments of Time includes generous portions of both.

23. Counterpoint by Philip Kennicott
Kennicott's gentle, contemplative account of being consumed by the music of Bach—listening to it, philosophizing about it, even learning to play it—during the decade following his mother's death is a beautiful and unforgettable triumph.

Playwright Adjmi's coming-of-age memoir recounts his life as an outsider—in his family, his school and his Syrian Jewish community in Brooklyn—as he fumbles toward finding himself artistically and personally. Sensitive, insightful and funny, Lot Six is a winning debut.

21. What Is the Grass by Mark Doty
In this elegant blend of literary criticism and personal memoir, one of America's most perceptive contemporary poets digs deep into the work of Walt Whitman in search of personal—and communal—signposts.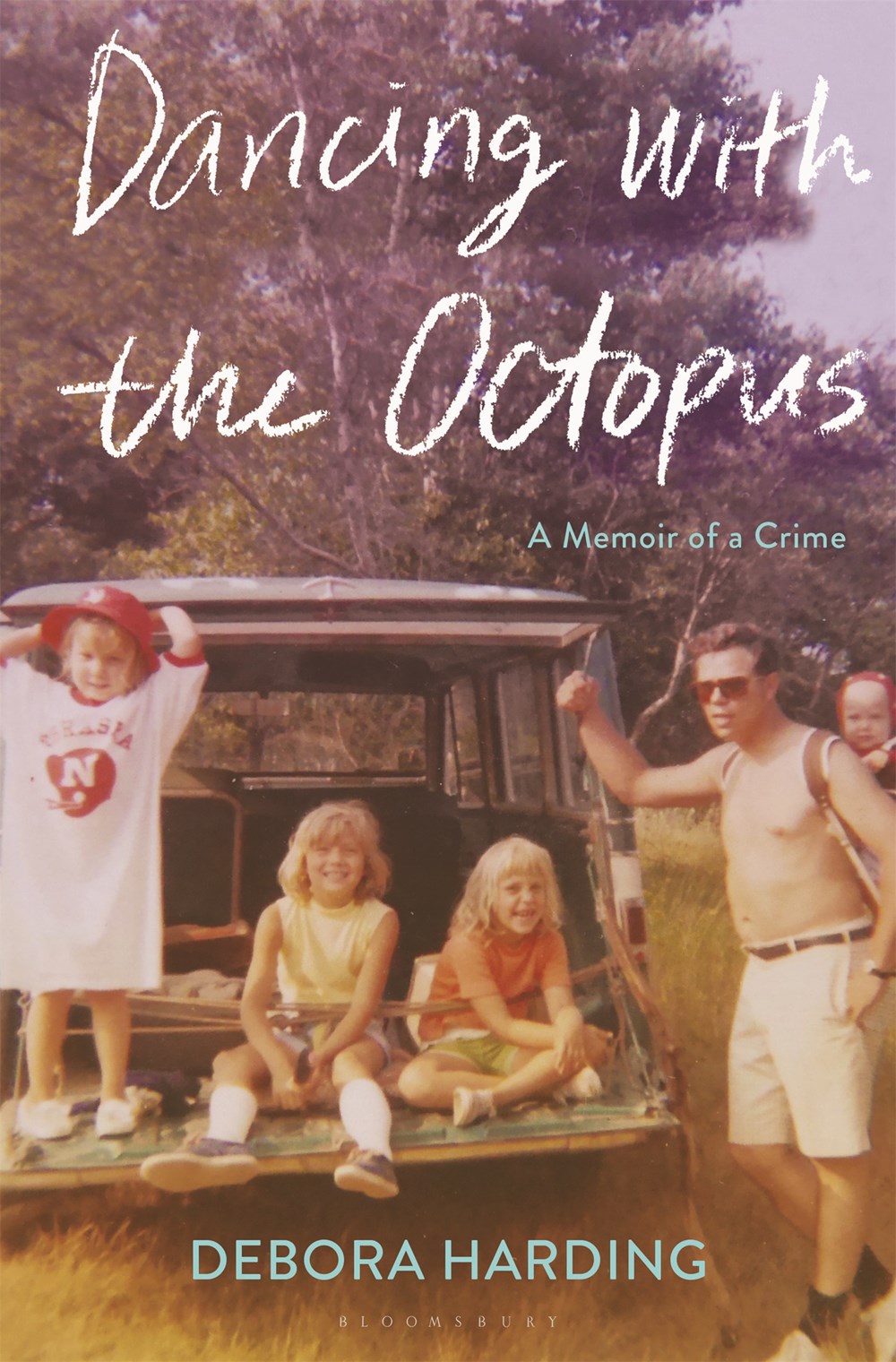 20. Dancing With the Octopus by Debora Harding
With remarkable narrative skill, Harding untangles the lingering effects of family dysfunction and criminal trauma. This is a page-turner with a deep heart and soul, full of forgiveness but demanding of accountability.

Sigh, Gone is the great punk rock immigrant story. Tran is funny and heartfelt as he filters the archetypal high school misfit story through the lens of immigration, assimilation and the ways music and books can bring us together, even when the larger world threatens to tear us apart.

18. When Time Stopped by Ariana Neumann
Neumann's father once told her, "Sometimes you have to leave the past where it is—in the past." Fortunately for readers, Neumann ignored her father's admonition and shares the results of her meticulous research in a brilliantly heart-wrenching memoir.

17. The Erratics by Vicki Laveau-Harvie
Laveau-Harvie's debut memoir is a beautifully crafted, unblinkingly honest, often darkly funny lament for a loving family that never was, dotted with precious moments of rueful levity and fleeting beauty.

16. Places I've Taken My Body by Molly McCully Brown
Brown's careful and poetic attention—to the world and the way her body moves through it—shines in this essay collection about travel, sex, work and cerebral palsy.

15. The Escape Artist by Helen Fremont
When Fremont's father died and her mother and sister legally excised her from the family, it opened up a lifetime's worth of secrets, betrayal, trauma and lies. As far as family memoirs go, The Escape Artist is as twisted, insightful and beautifully rendered as they come.

14. Uncanny Valley by Anna Wiener
When Wiener left the world of New York publishing and dove headfirst into San Francisco's startup tech industry, she became an anthropologist of venture capital, coding and big data. Her book is the definitive account of the topsy-turvy world of Silicon Valley, told with the wit and skepticism of a humanities major.

13. A Honeybee Heart Has Five Openings by Helen Jukes
Jukes' memoir of learning to keep bees in her Oxford garden is full-to-bursting with warmth, wildness and visions of the gleaming, humming natural world. It's the perfect antidote to corporate stress and modern anxiety.

This is a read-in-one-sitting kind of memoir. Danler's beautifully crafted tale of childhood trauma, addiction, illness, toxic relationships and, ultimately, new beginnings is set against the backdrop of her native state of California, in all its dangerous beauty.

11. Minor Feelings by Cathy Park Hong
In biting essays that cover topics as broad as intergenerational trauma, art, colonization and stand-up comedy, Hong dismantles reductionist stereotypes and showcases the textured complexities of Asian American identity.

10. Once I Was You by Maria Hinojosa
Thirty years of award-winning journalism culminate in Hinojosa's beautiful and passionate memoir, which combines her personal story with the history of U.S. immigration policy and its damning effects on the lives of real people.

9. Wow, No Thank You. by Samantha Irby
"Samantha Irby is one of the funniest writers working today, but her frankness about things like chronic illness and depression make her so much more than just the Midwest's patron saint of poop jokes." —Christy, Associate Editor

Inferno is uniquely, breathtakingly beautiful. As Cho recounts her experience of postpartum psychosis, she moves maternal mental illness out of the shadows and offers a vision of motherhood that is honest, complicated and refreshing.

7. Nobody Will Tell You This but Me by Bess Kalb
"Family memoirs are usually about dysfunction, so it's refreshing to read one that's inspired by a soul-deep bond. The special kinship between Kalb and her grandmother, Bobby, is at the heart of this carefully crafted story. I laughed, I cried, I passed my copy on to someone I loved." —Trisha, Publisher

6. World of Wonders by Aimee Nezhukumatathil
Fireflies, wrens and ribbon eels are strung together like glittering jewels in this collection. In essays that explore the love for nature that has sustained her throughout her life, poet Nezhukumatathil finds a sense of connection to the world and a way to soften its sharp edges.

5. Children of the Land by Marcelo Hernandez Castillo
"Whatever ideas you hold about families who cross the border without documentation, this memoir will complicate them. Castillo seems to crack open his own chest to reveal the human cost and personal injury of immigrating to the U.S." —Christy, Associate Editor

4. Conditional Citizens by Laila Lalami
Lalami's first work of nonfiction considers who has access to the rights and freedoms America is known for and whose citizenship is restricted. It's a gigantic question that, in the hands of this gifted storyteller, becomes deeply personal.

3. Is Rape a Crime? by Michelle Bowdler
Among the horde of books about assault in America, Is Rape a Crime? stands apart. Bowdler's candid recounting of her own mishandled legal case swells into a stinging indictment of the criminal justice system's failure to treat sexual violence as a crime.

2. Memorial Drive by Natasha Trethewey
"Trethewey's ability to translate the bone-crushing tragedy of her mother's murder into art borders on alchemy." —Christy, Associate Editor

1. Notes on a Silencing by Lacy Crawford
Crawford's story of sexual assault and institutional cover-up is harrowing, but her elegant writing and propulsive narrative structure keep readers from ever sinking into despair. It's a rare and brilliant achievement, and readers will be both gripped and challenged by this remarkable book.