From groundbreaking perspectives on original subjects to pitch-perfect treatments of more familiar stories, these 20 outstanding nonfiction books have truly risen to the top in 2020.
---
20. The Splendid and the Vile by Erik Larson
One of narrative nonfiction's most adept practitioners, Larson can make even a subject as well worn as Winston Churchill come alive.
19. Minor Feelings by Cathy Park Hong
In biting essays that cover topics as broad as intergenerational trauma, art, colonization and stand-up comedy, Hong dismantles reductionist stereotypes and showcases the textured complexities of Asian American identity.
18. Wilmington's Lie by David Zucchino
In this brilliant and astonishing history, Zucchino details what happened in 1898, in Wilmington, North Carolina, when white supremacists tried to overturn Black political and social power and eliminate Black citizens by any means.
17. Once I Was You by Maria Hinojosa
Thirty years of award-winning journalism culminate in Hinojosa's beautiful and passionate memoir, which combines her personal story with the history of U.S. immigration policy and its damning effects on the lives of real people.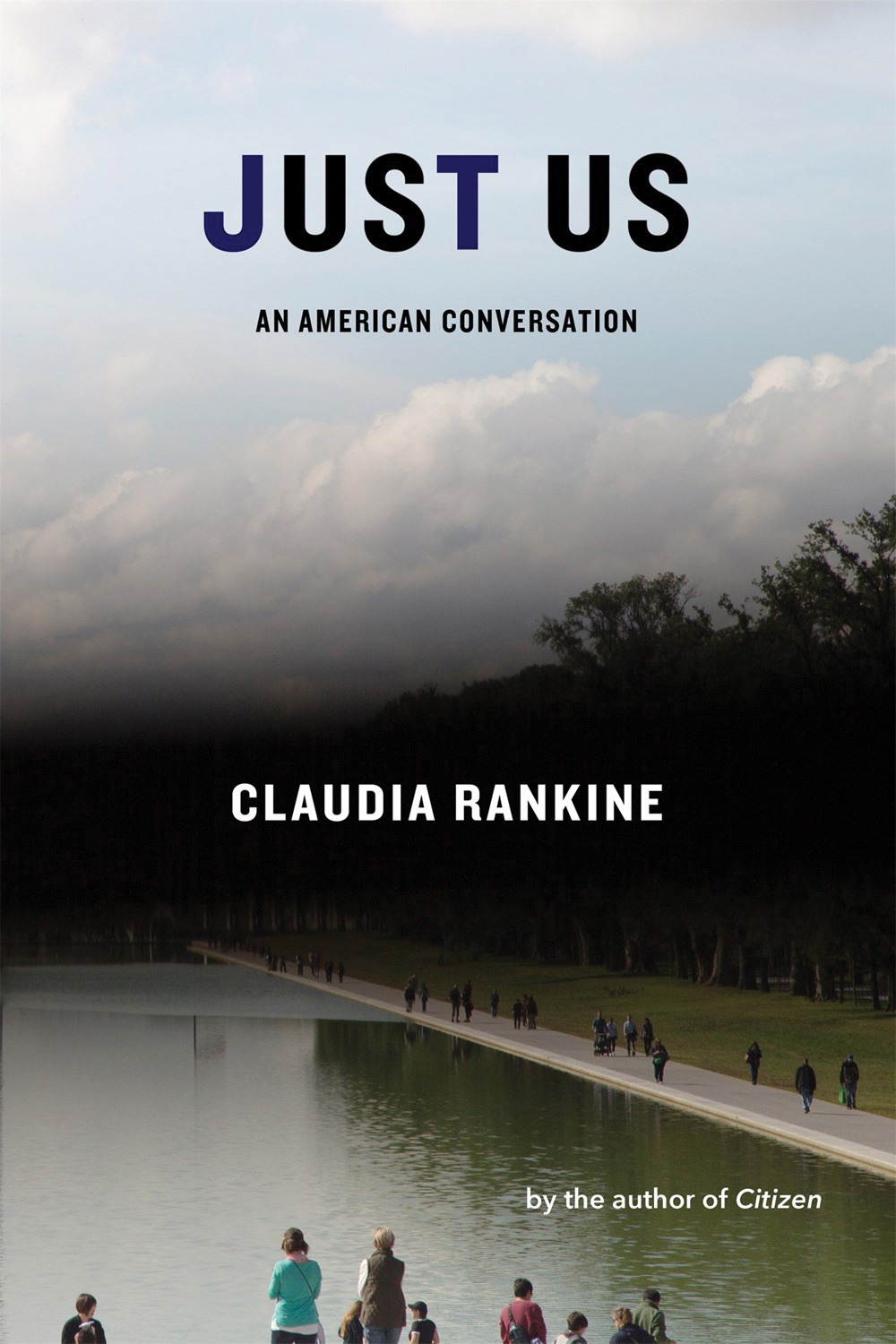 16. Just Us by Claudia Rankine
Rankine's essays are as wide-ranging and well researched as they are conversational and personal. By mixing poetry, cultural criticism, memoir and images, Rankine urges us to engage others in difficult conversations about the systems and prejudices that divide us.
15. Wow, No Thank You. by Samantha Irby
"Samantha Irby is one of the funniest writers working today, but her frankness about things like chronic illness and depression make her so much more than just the Midwest's patron saint of poop jokes." —Christy, Associate Editor
Inferno is uniquely, breathtakingly beautiful. As Cho recounts her experience of postpartum psychosis, she moves maternal mental illness out of the shadows and offers a vision of motherhood that is honest, complicated and refreshing.
13. To Start a War by Robert Draper
This revelatory account of the Bush administration's momentous decision to invade Iraq in 2003 breaks new ground and makes big waves.
12. Vesper Flights by Helen Macdonald
Macdonald's bite-size essays about the intersection of the human and animal worlds are by turns heavenly, mystical and unsettling. The whole collection vibrates with dark, forested strangeness.
11. Nobody Will Tell You This but Me by Bess Kalb
"Family memoirs are usually about dysfunction, so it's refreshing to read one that's inspired by a soul-deep bond. The special kinship between Kalb and her grandmother, Bobby, is at the heart of this carefully crafted story. I laughed, I cried, I passed my copy on to someone I loved." —Trisha, Publisher
10. World of Wonders by Aimee Nezhukumatathil
Fireflies, wrens and ribbon eels are strung together like glittering jewels in this collection. In essays that explore the love for nature that has sustained her throughout her life, poet Nezhukumatathil finds a sense of connection to the world and a way to soften its sharp edges.
9. Children of the Land by Marcelo Hernandez Castillo
"Whatever ideas you hold about families who cross the border without documentation, this memoir will complicate them. Castillo seems to crack open his own chest to reveal the human cost and personal injury of immigrating to the U.S." —Christy, Associate Editor
8. Conditional Citizens by Laila Lalami
Lalami's first work of nonfiction considers who has access to the rights and freedoms America is known for and whose citizenship is restricted. It's a gigantic question that, in the hands of this gifted storyteller, becomes deeply personal.
7. Is Rape a Crime? by Michelle Bowdler
Among the horde of books about assault in America, Is Rape A Crime? stands apart. Bowdler's candid recounting of her own mishandled legal case swells into a stinging indictment of the criminal justice system's failure to treat sexual violence as a crime.
6. Hidden Valley Road by Robert Kolker
Through writing about the Galvin family, which had six sons with schizophrenia, Kolker has painted an arresting, stunningly reported portrait of how far we've come in treating mental illness—and how far we still have to go.
5. The Dead Are Arising by Les Payne and Tamara Payne
Malcolm X is as potent a figure today as he was during the civil rights movement, and his revolutionary words are still able to detect and diagnose our social ills. This new biography, 30 years in the making, is essential reading.
4. Memorial Drive by Natasha Trethewey
"Trethewey's ability to translate the bone-crushing tragedy of her mother's murder into art borders on alchemy." —Christy, Associate Editor
Fathoms is a stunner of a book. The breadth and depth of Giggs' research on whales is remarkable, but it's her poetic and insightful analysis that elevates this book into something unforgettable.
Wilkerson is unmatched in her ability to take colossal, weighty concepts like race, class and caste and distill them into smooth, accessible prose. These 496 pages fly by, even as you savor each paradigm-shifting idea.
1. Notes on a Silencing by Lacy Crawford
Crawford's story of sexual assault and institutional cover-up is harrowing, but her elegant writing and propulsive narrative structure keep readers from ever sinking into despair. It's a rare and brilliant achievement, and readers will be both gripped and challenged by this remarkable book.