Do you feel it? There's a nip in the air when you step out the door in the morning. Sometimes there's frost caught in the spiderwebs in the bushes. Fall will be here before we know it, and with it comes a crop of tantalizing new books. The staff of BookPage share what they're especially looking forward to curling up with once the days turn crisp and golden.
---
Piranesi by Susanna Clarke
Bloomsbury | September 15 | Literary fiction
It's been 20 years since Susanna Clarke became an international sensation for her fantasy masterwork, Jonathan Strange and Mr Norrell, and her literary return is triumphant in its own right, made all the more exciting by Piranesi's wonderfully opaque premise. The titular character (whose name references this 18th-century Italian printmaker who etched massive, fictitious prisons) exists in a many-roomed, partially flooded House that is also the World, where the only other person is called the Other. Clarke's depiction of a young man who makes his home within a restricted situation—much like a person seeking refuge in the labyrinth of their mind, or perhaps a person confined at home during a pandemic—may once again rupture the worlds of fantasy and literary fiction.
—Cat, Deputy Editor
---
Legendborn by Tracy Deonn
Margaret K. McElderry | September 15 | Young adult fantasy
Oh, how I love being swept up into an enormous fantasy novel, turning the pages almost unconsciously as the real world around me falls away. Tracy Deonn's Legendborn, the story of a girl who discovers a secret society of people who claim to be descendants of King Arthur and his court, does this better than any other YA fantasy being published this fall. It displays such a deep understanding of the power of magic and myth that you'll be astonished to learn that it's the author's debut. If you loved Cassandra Clare's Mortal Instruments books, Maggie Stiefvater's Raven Cycle or Laini Taylor's Daughter of Smoke and Bone trilogy, prepare to be obsessed.
—Stephanie, Associate Editor
---
A Deadly Education by Naomi Novik
Del Rey | September 29 | Fantasy
One of the best and worst things about working at BookPage is being inundated with great authors and books you haven't read yet, constantly being forced to add to a never-ending, constantly growing TBR list. Naomi Novik is one of those authors for me. For years I've seen people in raptures over her work, a frenzy that only increased when Uprooted and Spinning Silver were released. So I've been looking forward to finally joining the fray with A Deadly Education. Novik's latest follows El, a powerful and destructive sorceress trying to survive and thrive in a hilariously dangerous magical school. Sidebar: Between this and Tamsyn Muir's Locked Tomb trilogy, are we on the cusp of a golden age of gothic SFF? Please let it be so.
—Savanna, Associate Editor
---
Girls Against God by Jenny Hval
Verso | October 6 | Horror
It's time for the musician-author to make a comeback. Nick Cave, Patti Smith, Leonard Cohen, Tom Waits: all artists who not only knew the power of words but also knew when those words needed to be sung and when they needed to be read. Jenny Hval's music has always been strange, a mix of floaty pop melodies and horror soundtracks that she's been making and growing for almost 20 years. This book promises deeper explorations of themes she's frequently returned to, exploring the outer reaches of feminism and sexuality. Marketed as a "horror novel/feminist manifesto," this novel is sure to be a blur of magic and emotion, as Hval has always delivered with her music and writing. Wherever Hval is concerned, expect your ears, mind, and heart to come out twisted.
—Eric, Editorial Intern
---
Leave the World Behind by Rumaan Alam
Ecco | October 6 | Thriller
There are a handful of notable catastrophic and apocalyptic novels coming soon (Don DeLillo's and Jonathan Lethem's are two big ones for fall), and I'm sure the number will only increase in the coming months, but this is my pick. If you've read Rumaan Alam's previous works of fiction, which center on family relationships and female friendships, you know that his prose has always been a little bit dipped in arsenic. His wickedly smart voice may have found its perfect story, as two couples—white and Black, home-renters and homeowners—shelter together on Long Island during an unknown disaster. The TV and internet are dead, but something is very, very wrong. I'm ready for a book that meets my fears where they're at, that tells a story where there are few answers and help may not be coming.
—Cat, Deputy Editor
---
Spoiler Alert by Olivia Dade
Avon | October 6 | Romance
I absolutely adored Olivia Dade's Teach Me, to the point that I am ready and willing to read anything she writes from here on out. Imagine my joy upon realizing that Spoiler Alert will explore the world of fan fiction and internet fandom, via a fictional TV show that seems verrrrrrrrry similar to a certain enormous fantasy series that crashed and burned in its final seasons. Our hero is Marcus Caster-Rupp, an actor on said TV show and secret super fan of the books on which the show is based. Marcus spends his downtime writing fan fiction and talking to his internet best friend, April Whittier. April, of course, has no idea that the nice, funny guy she's been swapping edits and jokes with is the lead actor on her problematic fave of a TV show. Flirting via fan fiction and dragging "Game of Thrones"? Words cannot express my delight.
—Savanna, Associate Editor
---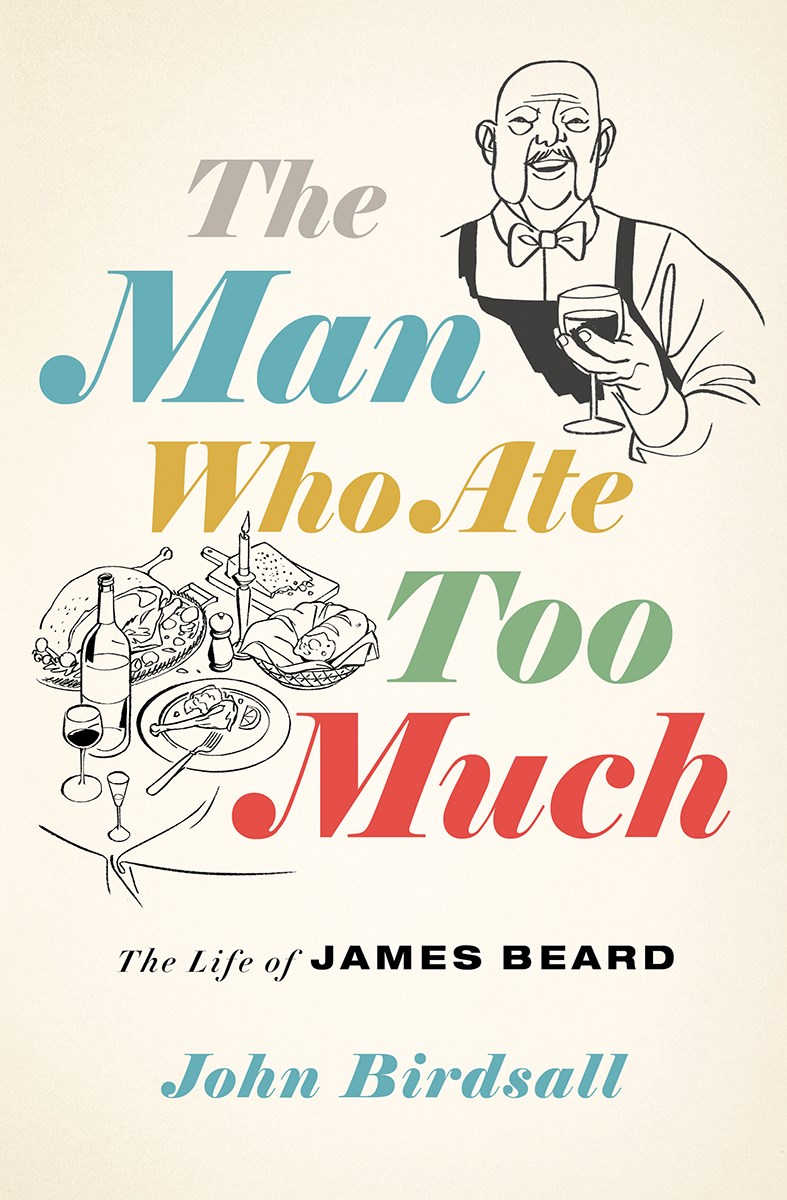 The Man Who Ate Too Much by John Birdsall
Norton | October 6 | Biography
Ever since I encountered James Beard as a character in Julia Child's My Life in France, I've been fascinated by this larger-than-life baron of American cuisine. John Birdsall's new biography of Beard, the first one in 25 years, goes deeper than facts and foie gras to explore Beard's conflicted personal life as a closeted gay man in the early 20th century and his outsized influence on how we talk about, write about and eat food today. Written with stylish prose and an eye toward Beard's undervalued status as a queer icon, The Man Who Ate Too Much is equal parts timely, touching and tasty.
—Christy, Associate Editor
---
The Devil and the Dark Water by Stuart Turton
Sourcebooks Landmark | October 6 | Historical thriller
A weird little quirk about me is that if anything is set on a ship, I will like it about 15% more. Maybe this quirk is left over from spending my early adolescence obsessing over Pirates of the Caribbean. (It absolutely is.) Add in a dash of Sherlock Holmes-esque deduction, and you have a book seemingly tailor-made for yours truly. Stuart Turton gleefully piles complication upon complication in this maritime murder mystery. There's a detective on board, but he's in chains, so his manservant has to look for clues in his stead. The lieutenant-governor of the territory from which the ship set sail is also on board—along with his wife, his child and his mistress. Oh, and the ship itself might be cursed.
—Savanna, Associate Editor
---
A Measure of Belonging, edited by Cinelle Barnes
Hub City | October 6 | Essays
Growing up in Alabama, I chafed against the national narrative of the South as homogeneously ignorant, deep-fried and white. Jackson, Mississippi; Birmingham, Alabama; Memphis, Tennessee; Atlanta, Georgia: These cities are responsible for some of the most exceptional art in America, and the majority of their creators aren't white. In truth, the South is intellectually, culturally and racially diverse, and literature from this region is evolving to reflect the South's range. So I couldn't wait to get my hands on A Measure of Belonging, a collection of essays by writers of color living south of the Mason-Dixon line about who the South belongs to and who belongs in the South. Kiese Laymon, Soniah Kamal, Tiana Clark, M. Evelina Galang, Natalia Sylvester . . . with so many brilliant voices in this collection, we can't afford not to listen.
—Christy, Associate Editor
---
The Once and Future Witches by Alix E. Harrow
Redhook | October 13 | Historical fiction
Alix E. Harrow's utterly magical 2019 debut, The Ten Thousand Doors of January, is the sort of book that had me Googling the date of the author's next release the minute I finished it. Learning that Harrow's follow-up was about witches advocating for suffrage (but make it intersectional) was the icing on the cake. Bring on October.
—Trisha, Publisher
---
All Thirteen by Christina Soontornvat
Candlewick | October 13 | Middle grade nonfiction
File Christina Soontornvat's All Thirteen: The Incredible Cave Rescue of the Thai Boys' Soccer Team under "books I never expected to make me ugly-cry—multiple times." Soontornvat, a Thai American children's author, has a bachelor's degree in mechanical engineering and a master's degree in science education, and All Thirteen reads like a book that only she could write. She juggles an enormous cast of characters and dives deep into culture, science and technology with ease, allowing you to understand why the rescue was so extraordinary. But what's most impressive is that she takes a story that made headlines around the world—a story you already know the ending to—and makes it feel as uncertain, risky and miraculous as it really was.
—Stephanie, Associate Editor
---
She Come by It Natural by Sarah Smarsh
Scribner | October 13 | Essays
Whether or not you're familiar with the breadth of Dolly Parton's achievements, it's hard to ignore her celebrity. Even though I grew up in her home state (Tennessee), my own awareness of Parton was admittedly more surface-level than substance: I knew her from local billboards advertising her theme park, Dollywood, rather than from her iconic body of work. However, that changed as I got older and became more interested in Parton as a musician, activist and icon. In She Come by It Natural, National Book Award finalist Sarah Smarsh provides a necessary and engaging cultural study of Parton that both illuminates her rags-to-riches career and explores the societal impact she's made on generations of women. Originally published in 2017 as a series of essays in the music magazine No Depression, this slim book packs a powerful punch, rather like Parton herself.
—Katherine, Subscriptions & Customer Relations
---
Black Sun by Rebecca Roanhorse
Saga | October 13 | Fantasy
Known for her post-apocalyptic tales of a Navajo monster hunter, Rebecca Roanhorse turns to full-on epic fantasy in Black Sun. Inspired by pre-Columbian America, Black Sun places the sly, down-to-earth humor and superb character work of Roanhorse's earlier books within a sprawling new fantasy world. The first few chapters of this book had me laughing and gasping in equal measure, and I can't wait to see what happens next.
—Savanna, Associate Editor
---
Memorial by Bryan Washington
Riverhead | October 27 | Literary fiction
When I saw this book on Jia Tolentino's bedside table (via Instagram), I knew something great was coming. After his Obama-acclaimed story collection, Lot, Bryan Washington's debut novel has me anticipating what else he can do with his Gwendolyn Brooks-esque powers. Washington's writing, his artistry and poignancy, makes me think we are witnessing the birth of a master. I recently interviewed him for BookPage's upcoming November issue, and afterward I realized that he is among the few who are so finely attuned to the state of this nation that everything they write has the potential to shift the tide. His words speak to you, and everything they say hits home.
—Eric, Editorial Intern
---
The Little Mermaid by Jerry Pinkney
Little, Brown | November 3 | Picture book
You'd be hard-pressed to find another picture book creator as acclaimed—or as deserving of acclaim—as Jerry Pinkney. My expectations for a new Pinkney book, particularly one he's written as well as illustrated, are always high. The Little Mermaid might be my new favorite. His watercolor illustrations retain their signature delicacy and seem especially well suited for a tale that partially takes place underwater. Every generation reimagines fairy tales anew and re-creates them in their image. I'm almost envious of the young readers who'll get to grow up with this Little Mermaid as their Little Mermaid.
—Stephanie, Associate Editor
---
We Keep the Dead Close by Becky Cooper
Grand Central | November 10 | True crime
The more popular true crime becomes, the higher we set the bar. The crime should be titillating but never sensationalized, the investigation should never be exploitative, and the writer must be conscious of both their own role and the story's larger ramifications. Bonus points if there's a behemoth institution possibly pulling the strings of a cover-up. Enter Becky Cooper, whose book delves into the 1969 murder of a Harvard graduate student, who—legend has it—was bludgeoned to death by an archaeology professor who was her former lover. We Keep the Dead Close promises to reveal the sexism and misogyny of the male-dominated archaeology field, the wide-reaching power of Harvard University (whose school color is crimson red, after all) and the tenuousness of the investigative process itself.
—Cat, Deputy Editor
---
The Office of Historical Corrections by Danielle Evans
Riverhead | November 10 | Short stories
It's been an entire decade since Danielle Evans published her first story collection, Before You Suffocate Your Own Fool Self. That time has only further whetted my appetite for her second book, a collection of short stories and a novella that promises more of Evans' wisdom and finely honed ability to tell distinct, compelling tales that also say something about larger issues.
—Trisha, Publisher
---
A Cat's Tale by Baba the Cat as dictated to Paul Koudounaris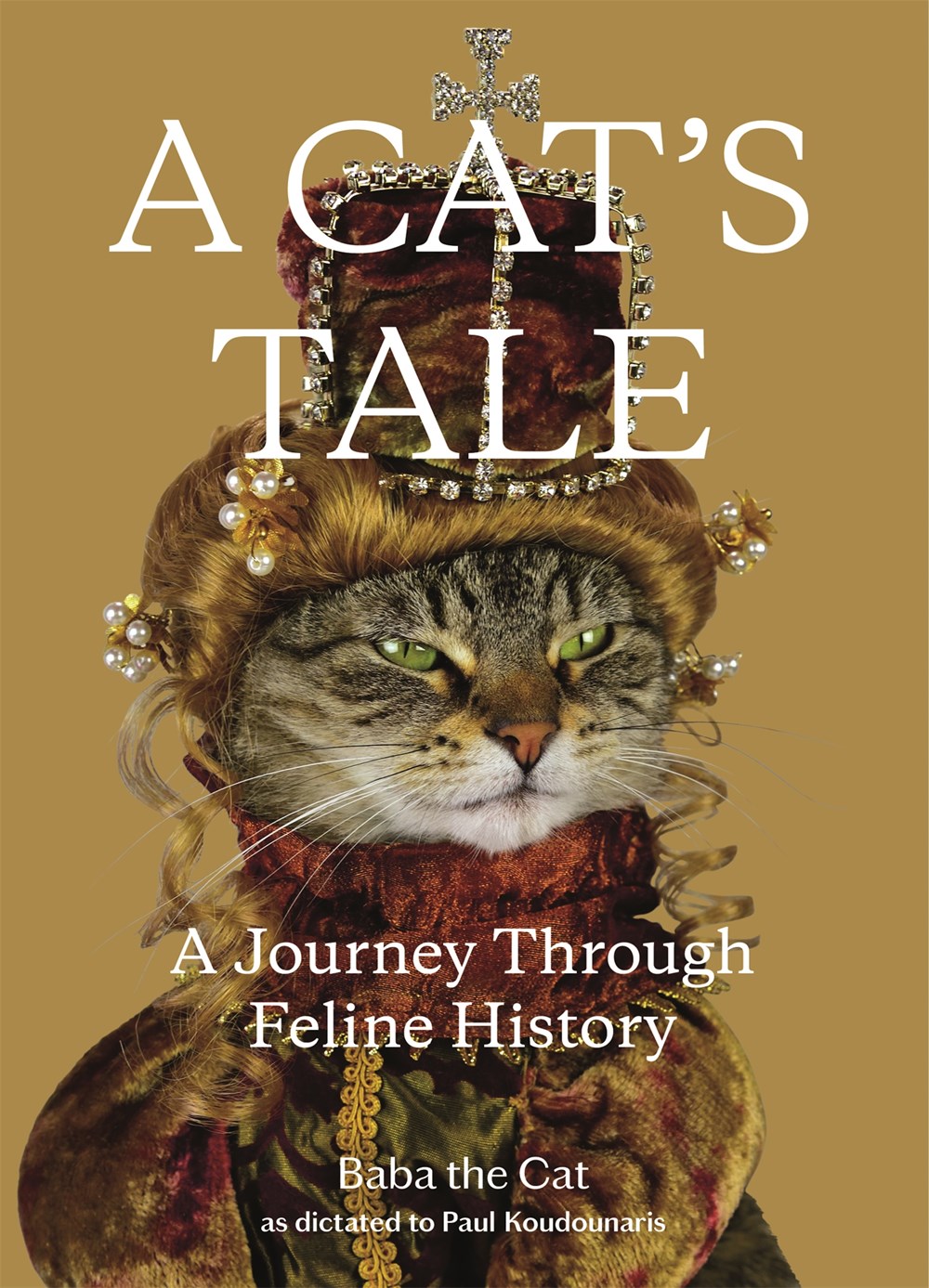 Holt | November 10 | History
When I saw the cover of this book back in the spring, I said, "Wow, what is this book about? Actually, I don't think that matters! I already know I'm going to love it." Dictated by Baba the Cat and recorded by his faithful owner, Paul Koudounaris, A Cat's Tale chronicles the powerful and ancient influence of cats throughout (and upon) history. This is already a standout premise—but what elevates this book into the stratosphere of literary greatness are the dozens of portraits of Baba in elaborate historic regalia: Baba as a Catholic cardinal, Baba as French artillery commander, Baba as a mustachioed count. It will take me months to decide on a favorite image, and even longer to convince my own cats to let me dress them in anything half as dandy.
—Christy, Associate Editor
---
I Want to Be Where the Normal People Are by Rachel Bloom

Grand Central | November 17 | Humor
Celebrity memoirs are not usually my bag, but I'm making an exception for Rachel Bloom's memoir-in-essays. Bloom, creator of the critically acclaimed TV show "Crazy Ex-Girlfriend," is insightful, brilliant and flat-out hilarious, and seeing the world through her eyes should be a treat in any format.
—Trisha, Publisher