It's been an undeniably excellent year for new books—one of 2020's bright spots—and we've especially enjoyed checking out this year's fine crop of first-time novelists. Read on for the 10 best debut novels so far this year.
---
There's a darkness lurking in The Bright Lands, and it's apt to give you a case of the shivers. John Fram's debut novel is "Friday Night Lights" meets "Supernatural," and it's an enticing read any way you slice it.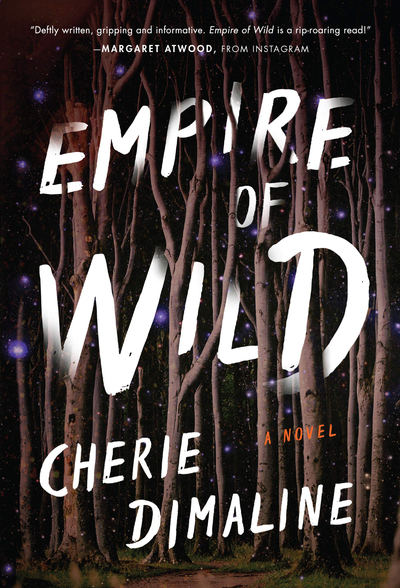 Empire of Wild by Cherie Dimaline
As much a literary thriller as a testament to Indigenous female empowerment and strength, Empire of Wild will excite readers with its rapid plot and move them with its dedication to the truths of the Métis community.
How Much of These Hills Is Gold by C Pam Zhang
Daringly original, How Much of These Hills Is Gold is gritty and frequently gruesome, yet at times magical and ethereal, incorporating tiger paw prints and a buffalo sighting, along with a fog-filled view of San Francisco and the wild ocean beyond.
There are no easy answers or resolutions in Luster, and no one comes out looking good. But Raven Leilani has proven herself to be a keen social observer—especially about the truths that some people don't want to see.
The Other Bennet Sister by Janice Hadlow
Former journalist Janice Hadlow's absolutely magical The Other Bennet Sister invites us into the world of one of the less celebrated sisters from Pride and Prejudice, Mary. Her writing is elegant and wry, the story wise and engrossing. You may be surprised that you aren't actually reading Jane Austen.
The Party Upstairs by Lee Conell
The Party Upstairs will make you laugh even as you grapple with how money defines many of its characters' most significant choices. This is an on-the-nose, of-the-moment dark comedy that delves deep into issues of wealth, gender and privilege in the most iconic of American cities.
Alexis Schaitkin embellishes a strong plot with psychologically complex characters and a chorus of devastatingly incomplete narratives about what really took place on a fictional Caribbean island called Saint X. This is a must-read for fans of literary suspense.
Briskly told and devilishly well-plotted, Such a Fun Age follows a young Black babysitter and her affluent white employer in the months following a racially motivated public altercation in an upscale grocery. Rooted in classic dialogue-driven storytelling, Kiley Reid's game-changing debut novel is a marker for where our culture is today.
These Ghosts Are Family by Maisy Card
As the title of Maisy Card's radiant debut suggests, this is a story of a family shaped and haunted by the past. The Paisley family's origin story, revealed as the narrative circles down and swims up through eight generations of family life, begins with the particularly cruel form of slavery practiced on Jamaican sugar plantations.
The Year of the Witching by Alexis Henderson
The Year of the Witching explores issues of identity, patriarchy and life under a totalitarian theocracy, all of which would be terrifying in their own right. But Alexis Henderson introduces us to this world, equal parts The Handmaid's Tale and 1690s Salem, gently.