During Women's History Month, we shout from the rooftops about the contributions of women. (Truthfully, we do that every month.) We also share our annual list of women to watch.
Every year brings its challenges, and 2020 has been a particular gut-punch. But there is plenty to be grateful for—in particular, the new and on-the-rise women authors who have already blown us away this year. Kiley Reid kicked down the door with her debut; Anna Wiener and Alexis Coe opened our eyes; Maisy Card swept us away; Jenny Lee went straight for the heart; Mikki Kendall filled us with righteous rage. And then there's Kate Elizabeth Russell, Bess Kalb, Sarah Ramey, K.S. Villoso, Sharon Cameron, Cathy Park Hong and so many others, each showing up in big ways.
Meet the 16 women who should be on your radar in 2020.
---
Katharine Schellman
THE BODY IN THE GARDEN
April 7 • Crooked Lane
It takes a special blend of discernment and humor to write a light-hearted but not whitewashed historical mystery. Katharine Schellman's 1815-set debut has all the glittering trappings of the era, while examining the privilege and racism at its core. Schellman, who studied theater and history at the College of William & Mary, also spent time working as a political consultant, an experience she says she is "still recovering from."
---
C Pam Zhang
HOW MUCH OF THESE HILLS IS GOLD
April 7 • Riverhead
We were not prepared for the powerhouse that is C Pam Zhang. In a totally unique voice, Zhang sucked us into her story set in the gold rush-era American West, where two sisters seek a new life after their immigrant parents' deaths. It's part historical saga, part family drama, part modern immigration novel—and nothing like you've ever read before. Zhang was born in Beijing but calls herself an "artifact" of the United States. She has lived in 13 cities across four countries, and her ongoing search for home plays a major role in this tremendous novel.
---
Scarlett Peckham
THE RAKESS
April 28 • Avon
Scarlett Peckham has received rave reviews for her angsty, ambitious and sex-positive romances, the first of which, The Duke I Tempted, was a USA Today bestseller and a Golden Heart winner. Her unapologetic alpha heroines and gothic-influenced plots are as present as ever in her print debut, The Rakess, which takes inspiration from feminist firebrands like Mary Wollstonecraft.
---
Sara Sligar
TAKE ME APART
April 28 • MCD
A nervy thriller set in a famed, deceased artist's magnificent home on the California coast, Sligar's debut stands out from the pack with its elegant, precise prose and keen insight into the ways that society alternately deifies and censures female creatives. Sligar teaches English and creative writing at the University of Southern California, and already has a second novel in the works with MCD.
---
Alina Boyden
STEALING THUNDER
May 12 • Ace
Alina Boyden's luminous, utterly magical fantasy, inspired by Mughal India, feels like escaping into a beloved book from your childhood. It's escapist and evocative, but also quietly revolutionary due to its trans protagonist Razia, who was once the crown prince of a powerful kingdom before running away to become a dancer, courtesan and thief. Boyden is also a trans rights activist and a Ph.D. candidate in cultural anthropology, and her work with the transgender women of India and Pakistan inspired her debut novel.
---
Morgan Jerkins
WANDERING IN STRANGE LANDS
May 12 • Harper
If you missed the Morgan Jerkins train the first time around, when her debut essay collection, This Will Be My Undoing, came out in 2018, here's your next chance to get onboard. Wandering in Strange Lands is a historical and personal examination of the legacy of the Great Migration, told with sharp insight from this rising star of cultural criticism.
---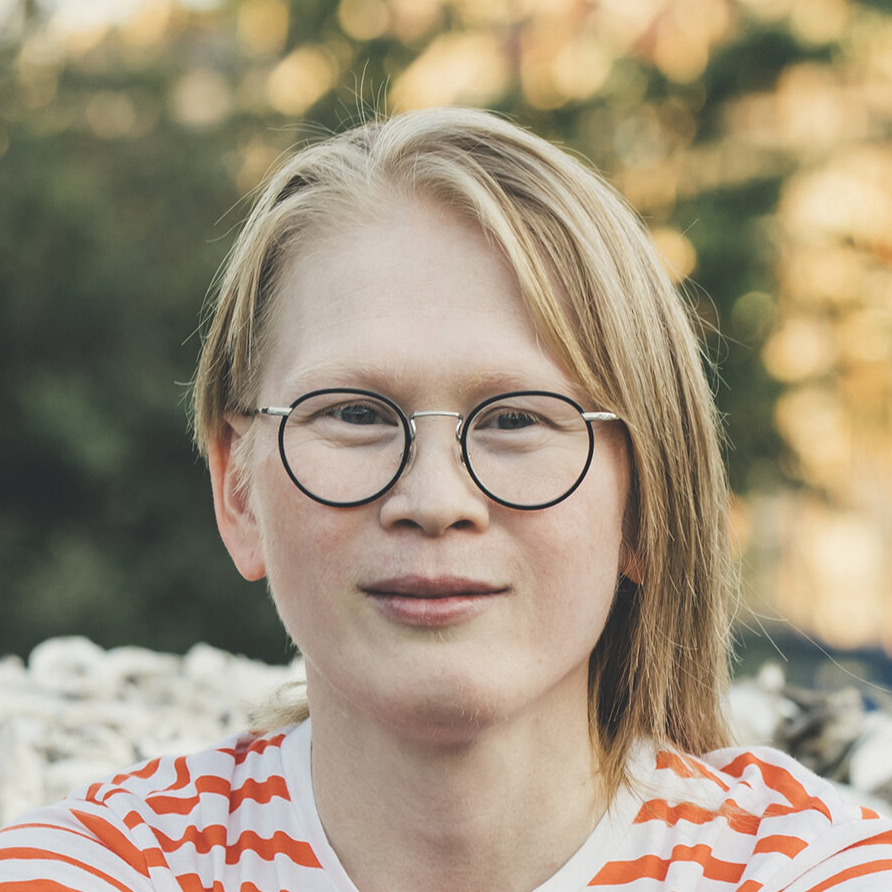 Meredith Talusan
FAIREST: A MEMOIR
May 26 • Viking
Meredith Talusan's debut memoir is a soft, thoughtful coming-of-age story that beautifully illuminates the intersections of the author's different identities. As an award-winning journalist, Talusan writes about disability, immigration and trans issues, and Fairest incorporates all of these perspectives into a lyrical narrative of their childhood in the Philippines and adolescence in America, learning to navigating matters of sexuality, class, activism and artistry.
---
Kelly Yang
PARACHUTES
May 26 • Katherine Tegen
In the spring of 2018, Kelly Yang took the world of children's literature by storm with her debut middle grade novel, Front Desk. Beloved by both critics and readers, Front Desk became a bestseller and an award winner, receiving numerous accolades including the 2019 Asian Pacific American Award for Literature. Yang has a highly anticipated sequel to Front Desk coming in the fall, but her spring release has really put her in our spotlight: She's making the jump to YA with Parachutes, the story of a wealthy Chinese teenager coming to the U.S. for high school and the ambitious teen whose family hosts her.
---
Megha Majumdar
A BURNING
June 2 • Knopf
Megha Majumdar—who was born in Kolkata, India, and came to the U.S. at age 18 to attend Harvard—is an editor at Catapult, which means that she knows that every word counts. Her contemporary India-set debut novel may be slim, but it is mighty, as Majumdar explores the lives of three characters with notable confidence. Through taut and propulsive short chapters, we follow a Muslim girl accused of a terrorist attack, a trans woman taking acting classes and a populist supporter.
---
Katie Mack
THE END OF EVERYTHING (ASTROPHYSICALLY SPEAKING)
June 9 • Scribner
Unless you're deeply entrenched in Science Twitter, you may not yet be familiar with theoretical astrophysicist and writer Katie Mack. Luckily, with her debut book coming out this summer, now is the perfect time to acquaint yourself. The End of Everything (Astrophysically Speaking) is an accessible, deceptively funny introduction to cosmology, quantum mechanics and the top five ways the universe could end (at any moment!). Trust us, with Mack at the helm of this sinking astrophysical ship, it's way more fun than it sounds.
---
Kate Russo
SUPER HOST
June 9 • Putnam
We've lost track of the number of novels compared to Eleanor Oliphant Is Completely Fine—and for the most part, those comparisons have fallen short. Kate Russo's first novel hasn't yet been compared to Eleanor, but it should be. The character at its heart—a formerly big-time artist who, after a divorce, must make ends meet by listing his home on an Airbnb-type site—is the perfect blend of impossible and beloved, and the story is handled with a mix of wise humor and compassion. Born in Maine, Russo is a painter who exhibits in both the U.S. and the U.K., so she has an edge on depicting the art world. It must also be noted that Russo's writing chops run deep: She is the daughter of Richard Russo, and her sister runs Print, an independent bookstore in Maine.
---
Diane Cook
THE NEW WILDERNESS
August 11 • Harper
Diane Cook, a former producer for "This American Life" and a recipient of a 2016 fellowship from the National Endowment for the Arts, gained literary attention in 2014 for her award-winning and critically acclaimed story collection, Man V. Nature. She returns this summer with her first novel, a dystopian tale being compared to Station Eleven. A mother and daughter flee the dangers of pollution and join a community that hopes to build a new life in protected wilderness. But how to live in nature and not destroy it? These are questions many of us are already asking, and we can't wait to dive into Cook's exploration.
---
Sara Seager
THE SMALLEST LIGHTS IN THE UNIVERSE
August 18 • Random House
You may know Sara Seager as the MIT astronomer searching for exoplanets throughout the universe that could support life. And if you don't, you'll soon be able to learn about her work as not only a planetary scientist but also a writer in her debut memoir, The Smallest Lights in the Universe. After becoming a widow and single mother at age 40, Seager had to learn to navigate a different kind of darkness. Her one-of-a-kind perspective on the relative hugeness and smallness of human heartbreak shines bright in this exceptional story.
---
Susan Abulhawa
AGAINST THE LOVELESS WORLD
August 25 • Atria
Born to Palestinian refugees of the Six-Day War in 1967, Susan Abulhawa is a powerful force: She is a human rights activist and political commentator with a background in medical science, as well as the founder of Playgrounds for Palestine, an organization dedicated to upholding the "Right to Play" for Palestinian children. She is also the author of two novels, including the international bestseller Mornings in Jenin. Her writing is absolutely gorgeous, and her third novel follows a Palestinian refugee seeking a better life for her family in the Middle East. Don't miss this one.
---
Anne Helen Petersen
CAN'T EVEN: HOW MILLENNIALS BECAME THE BURNOUT GENERATION
September 22 • HMH
Anne Helen Petersen, who is responsible for the single best profile of Enya ever written (among other things), became the mouthpiece for millennial burnout after her article on the subject went viral in early 2019. Now she'll explore this perfect storm of late-stage capitalism in book form with Can't Even. Her reporting at BuzzFeed News has already singled her out one of the best longform culture writers working today, and we expect her next book to solidify this reputation as a journalist and author to be reckoned with.
---
Kelly Loy Gilbert
WHEN WE WERE INFINTE
October 20 • Simon & Schuster
Kelly Loy Gilbert's two YA novels, 2015's Conviction and 2018's Picture Us in the Light, garnered an astonishing eight starred reviews, and Conviction was one of five finalists for ALA's William C. Morris Award, which honors the best debut YA novels published each year. This year, she has a new publisher and a new YA novel, When We Were Infinite. Gilbert is, quite simply, one of the most gifted writers working in YA today, and any new offering from her is cause for celebration.
Abulhawa photo by T. Sauppe. Boyden photo by Spencer Micka. Gilbert photo by Dayna Falls. Majumdar photo by Elena Seibert. Petersen photo by Charles Aydlett. Russo photo by Tom Butler. Sligar photo by Abbey Mackay. Talusan photo by Albrica Tierra. Zhang photo by Gioia Zloczower.