The dust has settled on our spirited yearly debate, and here are the books left standing—the 30 best works of fiction and nonfiction of 2018.
---
Best Fiction
#1 Circe
By Madeline Miller
The infamous witch from Homer's Odyssey is now just plain famous thanks to Miller's lush and empowering reimagining of the Greek myth. Follow her richly detailed journey, and fall under the spell of your new favorite heroine.
---
#2 There There
By Tommy Orange
This fierce, original voice ripped through our reading list, offering shattering revelations about contemporary Native American life through multiple storylines leading up to a catastrophic powwow in Oakland, California.
---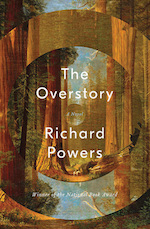 #3 The Overstory
By Richard Powers
The canopies high above you will never look the same after being swept up in this epic literary tree opera from National Book Award winner Powers.
---
#4 The Mars Room
By Rachel Kushner
Kushner cut us down at the knees with this captivating book about a woman serving two consecutive life sentences. This novel is like a wild animal in a cage, tense and vibrating but contained through to the end.
---
#5 Transcription
By Kate Atkinson
The latest from bestselling author Atkinson is a traditional World War II spy novel that's a pure delight to read—but it doesn't hold back from raising questions about changing worlds and the nature of truth.
---
#6 Severance
By Ling Ma
A post-apocalyptic office novel might not sound like it would appeal to everyone, but Ma's debut is a ravishing, masterful millennial tale, complete with zombies that are trapped in an endless loop of their former lives.
---
#7 Warlight
By Michael Ondaatje
The protagonist of this haunting novel looks back at his childhood to understand the mysterious actions of his mother, whose secret life flutters on the edges of Ondaatje's vivid prose and then, all at once, comes into the light.
---
#8 An American Marriage
By Tayari Jones
Newlyweds Celestial and Roy seem to have a charmed life as up-and-coming professionals in Atlanta. But when Roy is sent to prison for a crime he didn't commit, Celestial is forced to reckon with the struggle of moving on.
---
#9 Virgil Wander
By Leif Enger
Everyone's a little worse for wear in the small Minnesotan town of Enger's new novel, but they're making the most of it. After reading this uplifting, bittersweet tale, you'll be dreaming of kite flying and skipping your way to the movies.
---
#10 Washington Black
By Esi Edugyan
An 11-year-old slave in 1830s Barbados finds adventure and (eventually) freedom in a hot air balloon alongside an eccentric naturalist and abolitionist.
---
#11 The House of Broken Angels
By Luis Alberto Urrea
A dying patriarch hosts his mother's funeral and his own final birthday party —all in the same weekend—in this touching Mexican-American family saga brimming with joy, humor and sorrow.
---
#12 Freshwater
By Akwaeke Emezi
Emezi's startling debut follows a Nigerian girl born with multiple supernatural personalities, plunging the reader into a symphonic, poetic depiction of a soul being slowly torn apart.
---
#13 The Great Believers
By Rebecca Makkai
In a story that shifts from 1980s Chicago to present-day Paris, Makkai traces the impact of the AIDS epidemic, as one woman discovers how greatly the disease has shaped her life.
---
#14 Little
By Edward Carey
This macabre and quirky historical novel follows a small orphan girl through the streets of 18th-century Paris as she discovers her immense talent for lifelike waxwork—and grows up to become Madame Tussaud.
---
#15 Red Clocks
By Leni Zumas
There have been quite a few female-focused dystopian novels this year, but none are as impressive as Zumas' novel of five women living in a society obsessed with motherhood.
---
---
Best Nonfiction
#1 Educated
By Tara Westover
Westover's remarkable memoir revisits her isolated and astonishing upbringing as the daughter of survivalist parents. She stepped into her first classroom at age 17, where she discovered an entire world she didn't know existed.
---
#2 There Will Be No Miracles Here
By Casey Gerald
In his electrifying memoir, Gerald reflects on growing up in a poor, Evangelical household, where he spent his youth in conflict with himself and the American dream.
---
#3 The Feather Thief
By Kirk Wallace Johnson
This fascinating true crime tale delves into a bizarre heist, in which a 20-year-old flautist breaks into the British Museum of Natural History and makes off with hundreds of rare bird specimens.
---
#4 Frederick Douglass
By David W. Blight
Blight's biography is a fitting tribute to the brilliant Frederick Douglass, presenting this titan of American history in all his complexity and letting his powerful words speak for themselves whenever possible.
---
#5 Calypso
By David Sedaris
Sedaris' latest satirical dispatches come from his offbeat South Carolina beach house. Fans won't be disappointed with his wry and hilarious look at the pains and pleasures of aging.
---
#6 The Library Book
By Susan Orlean
From the author of The Orchid Thief comes a riveting account of unsolved arson—the disastrous Los Angeles Public Library fire of 1986.
---
#7 Dopesick
By Beth Macy
In this impeccably researched and heartbreaking book, Macy traces the devastating path that opioids have carved through every avenue and back road of America.
---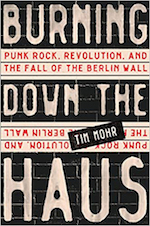 #8 Burning Down the Haus
By Tim Mohr
A giddy and electrifying look at the underground punk scene of 1980s East Germany, Mohr's history tracks how a youth movement evolved into a revolutionary and ultimately successful force for change.
---
#9 The Last Palace
By Norman Eisen
In this stunning book that makes European history sing, Eisen views the world through the lens of the spectacular palace he resided in as a U.S. ambassador to the Czech Republic, weaving in the story of his Jewish Czech-American mother, who fled her home country as a young woman.
---
#10 American Prison
By Shane Bauer
Take an unfiltered look inside the private for-profit prison industry that has taken over the American criminal justice system in this searing report from an undercover journalist.
---
#11 Heart Berries
By Terese Marie Mailhot
This vulnerable, clear-sighted memoir places Mailhot's account of her childhood abuse and subsequent suffering from mental illness within the context of modern Native American womanhood.
---
#12 The Line Becomes a River
By Francisco Cantú
This hard-hitting look at U.S. immigration from former Border Patrol agent Cantú is indispensable reading for any American today. His insider story is shocking, and he carefully unpacks how difficult immigration can truly be.
---
#13 The Widower's Notebook
By Jonathan Santlofer
After the sudden death of his wife of 40 years, Santlofer must rebuild his understanding of his life and future. This beautiful memoir—buoyed by unexpected humor—is an inspection of grief and the way forward.
---
#14 The Sun Does Shine
By Anthony Ray Hinton
Hinton spent 30 years on death row for a crime he didn't commit. His memoir recounts his rage and pain at this injustice, yet the real focus is Hinton's incredible ability to find hope and joy in impossible circumstances.
---
#15 Tell Me More
By Kelly Corrigan
In this honest, inviting memoir, Corrigan explores 12 phrases—such as "Yes" and "I was wrong"—that have made her relationships and life richer.
This article was originally published in the December 2018 issue of BookPage. Download the entire issue for the Kindle or Nook.