From knockout debuts to new offerings from old favorites, this is already shaping up to be a standout year for nonfiction books. Here are the ones we at BookPage are most eager to get our hands on in 2021.
---
The Night Lake by Liz Tichenor
Counterpoint | January 5
This debut memoir from an Episcopal priest offers a surprising take on grief, faith and loss. The book opens on the night Tichenor's infant son died suddenly due to an undiagnosed medical condition and then charts her course through the tangled undergrowth of bereavement in the months that followed. The Night Lake is an excellent example of making something beautiful out of unimaginable pain.
---
Drug Use for Grown-Ups by Carl L. Hart

Penguin Press | January 12
In Drug Use for Grown-Ups, a professor of psychology shares his research into the effects of recreational drugs, and the results are unexpected and enlightening. This book tackles the war on drugs, the stigma of being a drug user and the pursuit of happiness in the United States, and readers' assumptions about drugs will certainly be challenged.
---
The Listening Path by Julia Cameron
St. Martin's Essentials | January 12
Back in the early 1990s, Julia Cameron's book The Artist's Way changed the creativity how-to scene forever with the practice of "morning pages," a daily stream-of-consciousness writing ritual. Morning pages and the six-week program framework from Cameron's earlier book are also at the heart of her new one, The Listening Path, which focuses on tuning out cluttering noise and redirecting attention constructively to release creative blocks.
---
A Swim in a Pond in the Rain by George Saunders

Random House | January 12
Saunders combines his expertise as a novelist, essayist and teacher in his newest book, which adapts one of his most popular classes at Syracuse University, where he's a professor. A Swim in a Pond in the Rain parses Russian short stories in translation to better understand how masters of the form such as Anton Chekhov and Nikolai Gogol built their work from the ground up. It's a must-read for creative writers and deep readers alike.
---
Let Me Tell You What I Mean by Joan Didion
Knopf | January 26
What more do I need to say besides "new Joan Didion"? Let Me Tell You What I Mean gathers 12 previously uncollected short pieces mostly written for magazines in the 1960s and '70s, with a few dating to the tail end of the last century. It's impossible to resist even the smallest crumb from the table of this prose master, but luckily her newest collection offers plenty to chew on.
---
Four Hundred Souls edited by Ibram X. Kendi & Keisha N. Blain

One World | February 2
Kendi and Blain have compiled an extraordinary history of African America, bringing together 90 contributors who cover 400 years through short bursts of history, poetry, reporting and personal essay. The list of voices includes Nikole Hannah-Jones, Clint Smith, Jericho Brown, Donika Kelly and many more, and the resulting chorus is resounding.
---
Tom Stoppard by Hermione Lee
Knopf | February 23
If you're looking for a biography that's substantial, entertaining and satisfying, the latest from Lee about legendary playwright and screenwriter Tom Stoppard checks all the boxes. From his childhood in Czechoslovakia, Singapore and India to his award-winning work on Rosencrantz and Guildenstern Are Dead and Shakespeare in Love, this book chronicles Stoppard's exceptional life in tantalizing detail.
---
Dusk, Night, Dawn by Anne Lamott

Riverhead | March 2
In difficult times, is there a more soothing voice than Lamott's? Her latest book on the trickiness of faith and hope is chock-full of her trademark wit, at once self-deprecating and self-aggrandizing. And this is her first book since getting married in 2019, so those honest insights about choosing love amid anxiety are sure to shine even brighter.
---
Last Call by Elon Green
Celadon | March 9
True crime too often focuses on the "bad guys," as if repeatedly mulling over their motives may eventually explain evil. In Last Call, Green instead foregrounds the Last Call Killer's known victims, who were gay men in New York City during the decade after the AIDS crisis. Green's excellent treatment of an underreported topic makes this a book true crime readers won't want to miss.
---
Festival Days by Jo Ann Beard

Little, Brown | March 16
It's been 23 years since her last work of nonfiction and 10 years since her last novel, so it makes perfect sense that Beard's fans are scrambling to get their hands on Festival Days. Beard is known as a nonfiction essayist, but her work often reads like suspenseful fiction, and this collection of nine essays about brushes and meetings with death continues that formidable track record.
---
The Beauty of Living Twice by Sharon Stone
Knopf | March 30
When Stone experienced a brain hemorrhage in 2001, she was at the top of her acting game and her entire life had to be recalibrated. The Beauty of Living Twice takes readers along the road to recuperation and tells the intimate story of Stone's struggles as she recovered not just her health and career but also her life as a mother, humanitarian and survivor.
---
Girlhood by Melissa Febos

Bloomsbury | March 30
Febos has earned buckets of acclaim for her previous works, Whip Smart and Abandon Me, and her latest memoir promises to raise the bar even higher. With a combination of personal writing and reporting, Girlhood examines the messages Febos and other women received growing up—messages meant to limit their autonomy and authentic expression—and reimagines what it means to be female in a world hostile to your survival.
---
A Little Devil in America by Hanif Abdurraqib
Random House | March 30
Abdurraqib's poetry, cultural criticism and music journalism—such as his 2019 book Go Ahead in the Rain, which was long-listed for a National Book Award—all culminate beautifully in his latest work. A Little Devil in America examines the influence of Black performance on culture and history, in prose that's by turns lyrical, sharp and joyful.
---
Broken (in the best way possible) by Jenny Lawson

Holt | April 6
Fans of Lawson's previous books know this beloved funny woman has her share of troubles as well as her share of laughs. In Broken (in the best way possible), Lawson shares her experience with transcranial magnetic stimulation, an experimental treatment for depression, while finding the absurdity and humor in every shadowy corner of her life.
---
My Broken Language by Quiara Alegría Hudes
One World | April 6
Pulitzer Prize-winning playwright Hudes adds a stunning memoir to her repertoire with My Broken Language. Growing up in Philadelphia with her extended Puerto Rican family, Hudes struggled to find her mooring amid contrasting cultures, whispered stories and buried secrets. Her coming-of-age and coming-of-artist story is beautifully, rhythmically told.
---
We Are Each Other's Harvest by Natalie Baszile

Amistad | April 6
As recently as the 1920s, there were over 1 million Black farmers in the United States. Today there are just 45,000. In We Are Each Other's Harvest, Baszile digs into the stories of those who remain as she shares the agricultural history she discovered while researching her novel, Queen Sugar. With poetry, images, profiles and research, Baszile creates a beautiful portrait of Black Americans' connection to the earth.
---
Empire of Pain by Patrick Radden Keefe
Doubleday | April 13
Following Keefe's 2019 stunner Say Nothing, Empire of Pain will recount three generations of the Sackler family, one of the richest and most philanthropic families in the world, whose fortune, it later emerged, came from making and marketing Oxycontin. Keefe is a master of narrative reporting, and his next book will surely give readers who love in-depth nonfiction a thrill.
---
Leaving Isn't the Hardest Thing by Lauren Hough

Vintage | April 13
Hough has had multiple experiences that are outside the scope of an average life. She grew up in a cult, traveled the world as an airman for the U.S. Air Force, survived a hate crime, worked as a bouncer and a cable guy—and now she's publishing a book about it all. This is a killer debut, as riveting for its content as it is for its captivating style.
---
Crying in H Mart by Michelle Zauner
Knopf | April 20
Fans of Zauner's music via her band Japanese Breakfast already know her capacity for insight and artistry, but now memoir readers can get in on the action, too. Crying in H Mart, which shares its title with Zauner's 2018 New Yorker essay, navigates memory, heritage, loss, identity, regret, family and food with heartbreaking tenderness.
---
World Travel by Anthony Bourdain & Laurie Woolever

Ecco | April 20
Avid travelers and fans of Bourdain will find both practical globe-trotting advice and heartfelt tributes to the late chef and author in this guide to seeing the world as Bourdain did. In addition to introductions to some of Tony's favorite destinations across the world, presented in his own words, there are also essays and tips from Bourdain's family and friends throughout. Once it's safe to travel again, this will be the guide to have by your side.
---
Goodbye, Again by Johnny Sun
Harper Perennial | April 20
Sun's follow-up to Everyone's a Aliebn When Ur a Aliebn Too cuts a little closer to the bone, with personal essays about mental health, loneliness, productivity and belonging—leavened with humor and illustrations throughout, of course. The publisher's description also hints at "a recipe for scrambled eggs that might make you cry," which on its own is enough reason for me to pick it up.
---
White Magic by Elissa Washuta

Tin House | April 27
This collection of connected essays beautifully showcases Washuta's range as a writer. Addiction, Native spiritual traditions, romance, witchcraft and video games all have a part to play in White Magic, and I can't wait to see how Washuta uses her intellect and talent to string these and other subjects together.
---
The Secret to Superhuman Strength by Alison Bechdel
HMH | May 4
In her first graphic memoir since 2012, Fun Home author and cartoonist Bechdel tackles her relationship to exercise—the fads, the equipment, the ever-elusive promise of better, newer, more. It's a playful premise, but in true Bechdel style, there's likely to be plenty of insight and introspection brewing just below the surface.
---
How the Word Is Passed by Clint Smith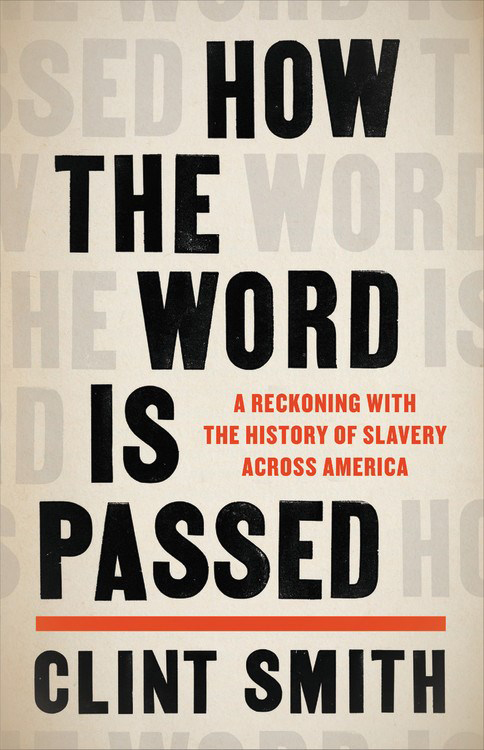 Little, Brown | June 1
Smith's reporting at The Atlantic and his poetry have already distinguished him as a writer to watch, and his debut nonfiction book will surely attract even more eyes. In it, Smith travels to different monuments and landmarks across the U.S. and analyzes the ways in which they either honestly represent America as a country that exploited enslaved people or obscure that legacy and warp our true history.
---
Somebody's Daughter by Ashley C. Ford
Flatiron | June 1
Ford is already widely admired for her journalism, personal writing and podcasting, but Somebody's Daughter will be her first book. Growing up in Indiana, Ford felt isolated and misunderstood. She longed to reunite with her incarcerated father, but when she found out what crime sent him to prison, everything changed. If you put just one book on your TBR list this summer, Somebody's Daughter is it.
---
Dear Senthuran by Akwaeke Emezi

Riverhead | June 8
Emezi published Freshwater in 2018, Pet in 2019 and The Death of Vivek Oji in 2020, all to significant critical acclaim—but they aren't showing signs of stopping, because in 2021 Emezi will publish their first work of nonfiction, a memoir in letters to friends and family about the author's art, spirituality and identity.
---
Saved by a Song by Mary Gauthier
St. Martin's | July 6
Iconic singer-songwriter Gauthier will publish her first book this year, an inspiring memoir that weaves together her personal story of addiction, recovery and finding her way back to music with musings on the nature of art and songwriting.
---
On Freedom by Maggie Nelson

Graywolf | September 7
Nelson, award-winning poet and author of The Argonauts, returns to nonfiction with a collection of essays meditating on the role that freedom plays in our society in the realms of art, sex, drugs and climate. Likely to be heady and brilliant, this work will serve as a touchstone for thoughtful readers to return to again and again in tumultuous times.
---
Fuzz by Mary Roach
Norton | September 14
Whether you're already a die-hard Roach fan or just now dipping your toe into the kooky world of science that her books reveal, Fuzz should not be skipped. Essentially, it will ask and answer the question: What happens when animals break the law? I, for one, am dying to find out.
---
South to America by Imani Perry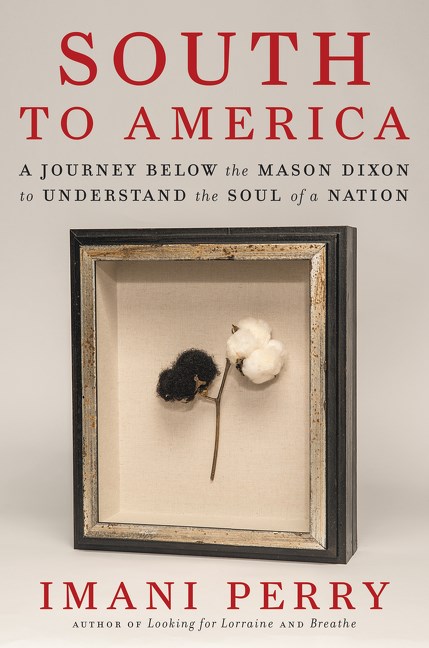 Ecco | September 28
Perry returns to her native region in South to Freedom, debunking the idea that the South's problems are insulated and isolated and arguing instead that as goes the South, so goes the nation. Part travelogue and part history, this will be an important book for 2021 and beyond.
ALSO IN BOOKPAGE: Discover all of BookPage's most anticipated books of 2021.