Tips for Teachers is a monthly column in which experienced teacher and children's librarian Emmie Stuart shares book recommendations and a corresponding teaching guide for fellow elementary school teachers.
---
I recently found myself feeling uncharacteristically blue. In fact, to borrow the words of my literary heroine, Anne Shirley, "I was in the depths of despair." My tried-and-true mood lifters had done little to raise my spirits, so I did the unthinkable: I opened the music app on my phone and scrolled down to my playlist of Christmas tunes. As soon as the familiar opening notes of one of my favorite seasonal songs filled my living room, I could feel the burden on my heart lightening as the melody restored my sense of hope.
Music has the power to carry our souls through our darkest times. It can be a companion when we are alone or a motivator to keep going in the face of disappointment and discouragement. In 2020, many students have faced a year of unique disappointments, uncertainty and fear, yet a moment my students and I shared this week reminded me how much joy children can experience through music.
My first graders and I have been working our way through a unit on our home state of Tennessee, and we were wrapping up by learning about eastern Tennessee and one of its patron saints, Dolly Parton. We ended our lesson by reading the picture book adaptation of her song, "Coat of Many Colors," and then I put on my playlist of Parton's music while my students browsed to select their new library books. A few minutes later, I looked up from my book scanner to see my students dancing blissfully around the library to "I Will Always Love You." It's a scene I'll never forget and a reminder of music's transcendent gifts.
These three books will make hearts sing as they offer musical moments, melodious memories and merry moods.
---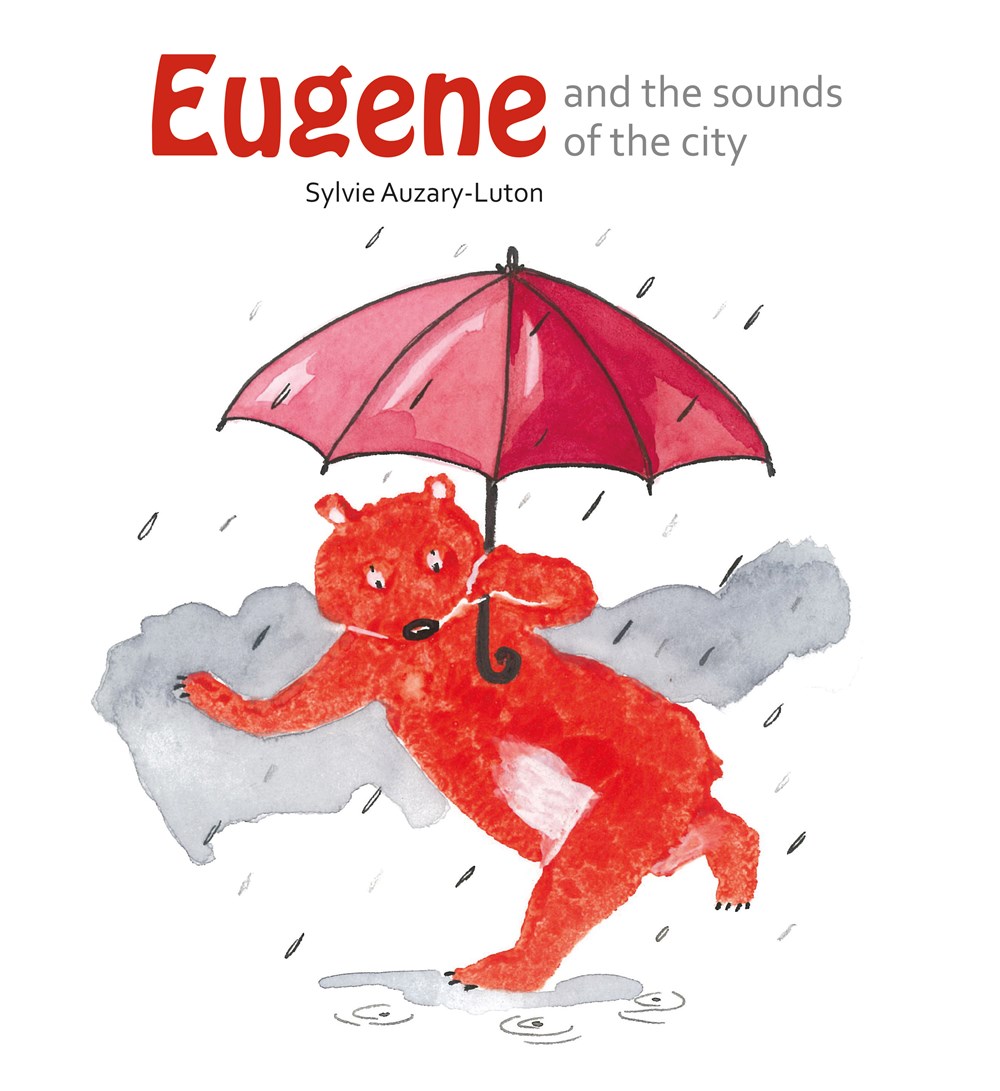 Eugene and the Sounds of the City
by Sylvie Auzary-Luton
Eugene, a city-dwelling bear, loves to dance. Dancing "all the time, anywhere, to any noise," Eugene hears the natural rhythms of urban life and longs to share his dancing joy, "but the busy city folks aren't interested." Even his sidewalk pirouettes don't garner much attention from hurried bystanders. When his uninhibited dancing causes a traffic jam, animals emerge from their cars to express their indignation. Eugene is dejected and confused by their reactions. As he trudges home, he notices that his footsteps are becoming quieter. He looks up to see snow "covering the city's noises in a blanket of stillness." The peace of the newly fallen snow prompts him to start dancing slowly. Soon the other animals join him and "in the silence of a winter evening," they all experience the rhythm of the city. Ringing with a cheerful sense of community, Eugene and the Sounds of the City will prompt children to listen for the rhythms to be found in their daily routines.
Purposeful movement in the classroom is always a good thing. Remind students that Eugene could not stop himself from dancing. As a class, write down Eugene's dance moves and then perform them together. Afterward, play different types of music and let students dance and move in response to however the music makes them feel.
Provide students with a simple definition of the word "onomatopoeia." I explained that it's "a word that names a sound, but also sounds like the sound." Ask students to think of an example of onomatopoeia to share with the class.
Reread Eugene and the Sounds of the City and write down all of the onomatopoeias in the text (there are many!). Point out how author Sylvie Auzary-Luton uses typography to highlight each sound. For example, the bicycle bell's "ting ting ting" is delicate, while the traffic jam's "BOOOM" is bold and big.
Provide colored pencils, crayons, markers and three index cards per student. Write an onomatopoeia on the board and invite students to rewrite it in accordance with how it sounds and/or how makes them feel.
Eugene hears rhythm and music in everything. Just before dismissal for the day, challenge students to listen for musical rhythms or melodies in their afternoon or early morning routines. Repeat this exercise every afternoon for a week and collect a list of the sounds of life.
---
The Story Orchestra: Carnival of the Animals
by Katy Flint,
illustrated by Jessica Courtney-Tickle
The latest book in the Story Orchestra series presents composer Camille Saint-Saëns' "Carnival of the Animals" in a picture-book format. Bored indoors on a rainy afternoon, brothers Thomas and James pick up a book of animals and discover a secret door in the bookcase. They go through the door and embark on a fantastical musical journey. As they travel across hot deserts, through tropical forests, among bright coral reefs and inside dusty museums, they encounter many different animals. At each stop in the brothers' journey, readers can press a button on the page and hear a 10-second excerpt from the "Carnival of the Animals" that coordinates to what's happening in the scene. Vintage-style illustrations fill the book's oversized pages and aptly convey a sense of wonder. The book's final spread includes information about Saint-Saëns, a musical glossary and a succinct guide to each of the musical excerpts. Accessible, informative and downright magical, The Story Orchestra: Carnival of the Animals provides an unforgettable introduction to this well-known piece of classical music.
Introducing: the orchestra!
Some students may not have a concept of what an orchestra is. Before reading The Story Orchestra: Carnival of the Animals, read some books that introduce the orchestra aloud. I highly recommend Karla Kuskin and Marc Simont's The Philharmonic Gets Dressed and Carolyn Sloan and James Williamson's Welcome to the Symphony.
If possible, consider arranging a videoconferencing visit with a member of a local orchestra, or show clips from a local symphony performance. The New York Philharmonic has excellent introductory digital resources. Providing this background information will give students a foundation for the more in-depth experience of The Story Orchestra: Carnival of the Animals.
Read the story once and listen to the coordinating musical clips on each page. Next, play the clips individually and out of order. Can students match each clip with its page in the book?
"Carnival of the Animals" has 14 movements, and The Story Orchestra: Carnival of the Animals includes clips from nine of those movements. Play excerpts from the other five movements not included in the book. Inviting younger students to close their eyes while they listen to the music may help them focus. Play each excerpt twice, then instruct studunts to let the music inspire them to create a new piece of the book's story. Be sure to allow time for students to share their story extensions with the class.
---
The Oboe Goes Boom Boom Boom
by Colleen AF Venable,
illustrated by Lian Cho
Mr. V addresses his new band students with excitement. "There is a perfect instrument for everyone. Let's find yours!" he says. With accurate, precise imagery, he introduces eight instruments to his students. He describes each instrument's history ("Armies used to charge into battle to the sounds of triumphant trumpet toots!"), sound ("Listening to a clarinet is like eating rich chocolate cake, bold and sweet at the same time") and mechanics ("You blow ACROSS it, like when you make music by blowing across the top of an empty glass bottle"). But when it comes time for a student to demonstrate each instrument, young Felicity interrupts by banging, "Boom! Boom! Boom!" on a large red drum. Each member of the band is named after a real-life musician, and brief biographies are included in the book's back matter. Venable's pitch-perfect prose pairs with Cho's lively illustrations to create an entertaining and memorable read-aloud experience.
Show students the book's front cover and read the title aloud. Point out the oboe in the top left corner of the cover and ask, "Does the oboe actually go boom boom boom?" Allow time for discussion, then play a short clip of an oboe so that students can hear what the oboe sounds like. Ask students to consider why Venable decided to title her book The Oboe Goes Boom Boom Boom when the oboe does not actually make that sound.
Invite students to consider the purpose of a book's title and front cover. I tell my students, "The job of a book cover is to grab our attention, pull us in and make us really want to read the book."
Next, slide the book's dust jacket off with drama and flair, revealing an illustration on the book's boards of a beaming Felicity holding two drumsticks while bursting out of sheets of musical scores. Ask students to imagine the connections between the dust jacket and this image and to predict what Felicity's role in the story might be.
Introduce students to the literary device of the simile and read several examples from the book. Ask students to articulate how similes help us understand new concepts by comparing a new sound to a familiar sound. Play clips of instruments and invite students to come up with their own similes for each one. After generating five similes, let students illustrate their favorite one.
Invite the music teacher to the classroom (or visit the music room) for a musical guessing game. Students will read their similes aloud, and the music teacher will try to guess which instrument the simile describes.
Use the biographical sketches in the book's back matter to create a playlist of YouTube clips of musical performances. Replicate the concert experience in the classroom by reading each biographical sketch, then playing a clip of the musician.