We may not know what autumn will bring, but we do know it'll come with some truly stellar audiobooks. Read on for the 11 audiobooks we're most excited to listen to this fall.
---
The Lying Life of Adults by Elena Ferrante, translated by Ann Goldstein, narrated by Marisa Tomei
Random House Audio | September 1
The audiobook production for Elena Ferrante's intimate standalone novel is as exciting a release as the book itself, as Academy Award-winning actor Marisa Tomei steps to the mic for her first solo audio narration.
---
Eat a Peach by David Chang with Gabe Ulla, narrated by the author
Random House Audio | September 8
The host of Netflix's "Ugly Delicious" narrates his own audiobook to tell the inspiring story of his journey to becoming a superstar chef.
---
Conditional Citizens by Laila Lalami, narrated by the author
Random House Audio | September 22
In her own words, Pulitzer Prize finalist Laila Lalami invites listeners to share in her experiences as an immigrant in America.
---
The Cold Millions by Jess Walter, narrated by a full cast
HarperAudio | October 6
The audiobook for Jess Walter's new Western is one of the most exciting cast productions of the season, with narration by well-loved voices you'll recognize, including Edoardo Ballerini, Marin Ireland, Cassandra Campbell, Frankie Corzo and more.
---
The Invisible Life of Addie LaRue by V. E. Schwab, narrated by Julia Whelan
Macmillan Audio | October 6
Talk about perfect casting: Julia Whelan's smooth, sweeping voice reading Victoria "V. E." Schwab's century-spanning tale of immortality, resilience and memory. We couldn't ask for more.
---
Keep Moving by Maggie Smith, narrated by the author
Simon & Schuster Audio | October 6
There can be such an impact when a wise and thoughtful person, going through hell, shares their experiences and affirmations online. That's what poet Maggie Smith did while going through a divorce, and her book compiles those accounts along with short essays. It'll be a special treat to hear her read these words.
---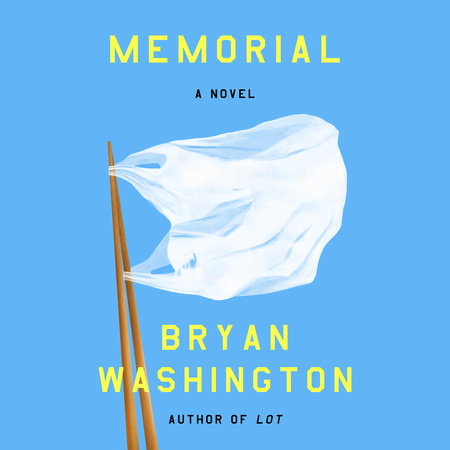 Memorial by Bryan Washington, narrated by the author and Akie Kotabe
Penguin Audio | October 27
Bryan Washington's first novel, following his extraordinary story collection, Lot, unfolds through the dual perspectives of two young men in a relationship that may be nearing its end. The voices of Washington's characters are uniquely vibrant, so it'll be wonderful to hear the author and Akie Kotabe bring them to life.
---
The Best American Short Stories 2020, edited by Curtis Sittenfeld, narrated by a cast
HMH Audio | November 3
We don't yet know who will compose the cast of this collection, but we're excited nonetheless to hear stories from some of our favorite writers, like Emma Cline and Kevin Wilson, and to discover so many new voices.
---
The Best of Me by David Sedaris, narrated by the author
Hachette Audio | November 3
In this special collection, David Sedaris has selected what he believes are his funniest and most memorable works from a career that has spanned more than 25 years. Come November, we'll be begging for his big humor and signature irreverence.
---
Dolly Parton, Songteller: My Life in Lyrics by Dolly Parton, narrated by the author
Recorded Books | November 17
Country music legend and one of our all-time favorite humans Dolly Parton takes readers and listeners behind the lyrics of 150 of her songs.
---
I Want to Be Where the Normal People Are by Rachel Bloom
Hachette Audio | November 17
We cordially invite the very hilarious Rachel Bloom, co-creator and star of "Crazy Ex-Girlfriend," to speak and sing her essays, poems and any other words directly into our ears, thank you.