Cults, tech, fandom culture—many of 2020's biggest literary trends have been in the zeitgeist for a while but are now developing in surprising and fascinating ways. And others, like sci-fi/fantasy romance, slowly built momentum for a few years before flowing into a full-blown subgenre. Here are the trends the BookPage editors are seeing (and loving!) right now.
---
#1: SFF Romance
The rise of genre storytelling in TV and film, the increased demand and mainstreaming of romance, the seeds already sown by authors such as Jacqueline Carey and Amanda Bouchet and an entire internet's worth of devoted fa-fiction writers and readers have finally resulted in an explosion of books that are equal parts escapist action and transporting love stories.
Jessie Mihalik's Consortium Rebellion series (Polaris Rising, Aurora Blazing and this May's Chaos Rising) blends Star Wars-esque, high-octane sci-fi action with interconnected, new-couple-every-book love stories common to romance. C.L. Polk's beautiful, evocative gaslamp fantasy Kingston cycle just wrapped up with Stormsong. Having contributed to the birth of this trend several years ago with her fantasy romance Kingmaker Chronicles, Amanda Bouchet is blazing a path in sci-fi romance with Nightchaser and its upcoming sequel, Starbreaker. And Jaffe Kennedy is wedding "Game of Thrones" style intrigue with elegant eroticism in The Orchid Throne and The Fiery Crown.
---
#2: Patriarchal Bad Ideas
A common question runs through a lot of this year's feminist fiction: When faced with devastation and fear, what happens when women turn to patriarchal figures as a source of guidance, and what happens to those who choose to stand apart? Cult leaders, charismatic preachers, witch-burning commissioners, egotistical teachers and twisted doctors—all men—are pulling the strings, and it takes a lot of work to resist their superstitious, manipulative teachings.
An all-women Norwegian village becomes divided by their beliefs in Kiran Millwood Hargrave's The Mercies, and Afia Atakora's Conjure Women finds a traveling preacher denouncing the hoodoo and natural medicines of a group of formerly enslaved women. Other standouts include Claire Beams' The Illness Lesson, Chelsea Bieker's Godshot and Amy Jo Burns' upcoming novel, Shiner.
---
#3: Fandom
It's almost certainly neither accurate nor fair to say that the trend of YA novels representing the experience of contemporary online fandom began with Fangirl, but even the most exacting reader would agree that Rainbow Rowell's 2013 novel spawned a bumper crop of readalikes. Like fandom itself, which reflects shifts in platforms (remember LiveJournal?) and fan behaviors as well as the rise and fall of fandoms themselves, this year's books are taking the trend in new directions.
2019 saw one of the biggest fandoms of the past decade, Marvel's cinematic universe films, reach a culmination with the release of Avengers: Endgame, so it's not too surprising to see YA books reflect similar fandoms. Adam Silvera's Infinity Son and TJ Klune's The Extraordinaries (coming July 14) are both set on alternate Earths in which superpowered people are real and inspire online fan activities, and feature fan protagonists who are swept up into the action.
The connections you form in fandom can be instant and intense. Add in that it's still a fandom norm to use a pen name and not reveal too many personal details and you've got a situation ripe for romantic shenanigans and turmoil. Anna Birch's I Kissed Alice (coming July 28) takes full advantage in her story of two rivals at a cutthroat prep school who unwittingly fall for each other while collaborating on an Alice in Wonderland webcomic. Marisa Kanter's What I Like About You adds a metafictional twist in her tale of YA bookfluencers who are smitten online but have no idea they live in the same small town.
Plenty of books have featured con culture, including Ashley Poston's Geekerella, which opened a trilogy that will conclude on August 4 with Bookish and the Beast. But 2020 sees two writers take IRL fan culture to unseen heights. In Ash Parsons' Girls Save the World in This One, three best friends are attending a con for their favorite zombie TV show, "Human Wasteland," when a real zombie apocalypse hits. And in case you didn't know, Quidditch—yes, the game played by wizards on flying broomsticks—has been a real sport since 2005; Anna Meriano's This Is How We Fly (coming October 20), tells the story of a girl who joins her local league, though since it's been categorized realistic fiction, one assumes there's no actual flying in this one.
---
#4: Entertainment Industry Romances
Somewhere, someone is writing a think piece on why romance readers currently can't get enough of famous people in love. Is it increased media literacy? A growing desire for greater representation in our media landscape, leading authors to dream up alternate worlds in which they can tease out all the difficulties of being a marginalized person in the spotlight? Because that is increasingly the common denominator in these starry romances.
Lucy Parker's Headliners (the latest in the London Celebrities series, which stars actors, directors, critics and other show folk) centers on two TV presenters who must grapple with the depressingly everyday sexism and racism inherent to being a public figure while falling in love. And two upcoming summer romances (curiously both penned by Alexises) tackle similar themes. Alexis Daria's You Had Me at Hola (July 7) follows two Latinx stars of a streaming site's new telenovela, and Alexis Hall's Boyfriend Material (July 7) finds the tabloid-darling son of a rockstar embarking on a fake relationship to save his trashed reputation.
---
#5: Social Media Fiction
I think we can all agree that social media is both wonderful and abhorrent. It's fun! It's evil. It connects us! It contributes to depression and a sense of isolation. So, it's complicated, and authors are responding to our socially connected world in a lot of different ways. Fortunately, though, this year's responses have been really fun.
In romance, two authors take inspiration from viral internet stories: Alisha Rae's Girl Gone Viral takes the infamous #PlaneBae Twitter debacle and transforms it into a tender slow-burn romance, and Farrah Rochon's upcoming The Boyfriend Project (June 9) introduces three women who band together after publicly discovering they're all dating the same man. Megan Angelo's Followers is a bit creepier, with a dystopian timeline's vision of an influencer future, while Clare Pooley's The Authenticity Project fights back against fake online personas with a cute tale of truth-telling in a shared diary.
---
#6: Witches
Ah, YA, where no trend ever truly dies, just waxes and wanes like the moon. Calling witches a YA trend may be a bit like calling water wet; after all, what teen hasn't imagined how great actual magic powers would be? But with Hocus Pocus nostalgia reaching new heights every October and "Chilling Adventures of Sabrina" and "Charmed" gaining legions of fans, is it any wonder that witches are totally back in?
Ahead of the curve and establishing the norms of the trend this go-round are Lily Anderson's criminally underrated Undead Girl Gang, Zoraida Cordova's Brooklyn Brujas series (start with the first book, Labyrinth Lost) and Laure Eve's The Graces, as well as authors like Anna-Marie McLemore and Shea Ernshaw. Although high fantasy always provides lots of excellent magical characters, these witches live in our contemporary world, often reflecting its diversity and an awareness that Wicca and modern paganism are real faiths practiced by believers all over the world.
2020 brings The Craft-esque tales of witchy friendship including Sarah Gailey's When We Were Magic and two sequels, Isabel Sterling's This Coven Won't Break (May 19), the follow-up to These Witches Don't Burn, and Kate M. Williams' For Better or Cursed (coming September 15), which follows the I-can't-believe-no-one-else-has-used-this-title-before-now The Babysitters Coven. Magic gets a Celtic makeover and an Irish setting in E. Latimer's Witches of Ash and Ruin. Perhaps most excitingly, Aidan Thomas's The Cemetery Boys (coming September 1) sees the trend expand to include a trans protagonist who's determined to prove himself as a brujo in the eyes of his conservative father.
---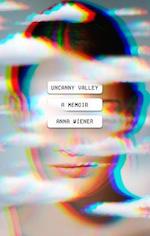 #7: Women in Tech
Most of the stories out of Silicon Valley feature men in hoodies making millions of dollars in an open-concept office. However, the tech world (like the regular world) is also full of women doing important work, making interesting discoveries and, more and more, writing really good books about it.
Anna Wiener's memoir, Uncanny Valley, made quite a splash at the beginning of 2020. Her insider perspective on startup culture in San Francisco makes for a thrilling and unnerving read. More recently, Girl Decoded tells the inspiring story of Rana el Kaliouby's mission to make artificial intelligence more emotionally intelligent. For a lighter touch, the great Jannelle Shane's You Look Like a Thing and I Love You is a hilarious and heartening take on the shortcomings of AI, perfect for anyone who's a little nervous that robots are getting smart enough to take over the world. (Spoiler alert: They're not.)
---
#8: DNA Secrets
Let's face it. DNA tests aren't just for the big reveal at the end of an episode of "Maury" anymore. As at-home DNA-analyzing technology has become more accessible, more people have had their lives and families upended by secrets that may have otherwise remained hidden. Unexpected parentage, undisclosed siblings, even unknown racial heritage—everything we think we know about ourselves can now change in an instant. Likewise, DNA-based memoirs have been on the rise ever since genes could be teased apart and tested.
But when Dani Shapiro's Inheritance came out in 2019, it seemed to open a floodgate of books about the human drama that can erupt after spitting in a cup. For example, The Milkman's Son is Randy Lindsay's recent memoir about growing up in a family who looked nothing like him, and what happened when the joke that he was "the milkman's son" took on sudden new meaning. For a less personal, more reported take on this phenomenon, Libby Copeland's The Lost Family is a fascinating look at how genetic testing is changing the age-old human question, "Who am I?"
---
#9: Social Horror
Fans of horror (in both film and literature) know that these tales are more than just fear and gore and dread. They're often some of the most powerful—and often highly underrated—social commentary, revealing biases that exist within its characters as well as its audience. Jordan Peele's 2017 film, Get Out, brought social thriller/horror to the forefront of storytelling discussions in a big way, and this year, we've seen this subgenre continue to grow, keeping us on our toes and totally freaked out.
Samanta Schweblin's Little Eyes is like a "Black Mirror" episode, with people revealing their true selves through toys that are like Furbies controlled by anonymous users. Stephen Graham Jones' upcoming The Only Good Indians finds a group of Native American men grappling with their culture while being haunted by a murdered elk. And Julianne Pachico's The Anthill is a smart exploration of Colombia's complicated past, seasoned with dread surrounding a mysterious day care refuge.