The beginning of the year can be a bit bleak—between the short days, cold nights and muted gray sky. Luckily, these 25 nonfiction books will soon add a little color to your world. If you can manage to leave your blanket cocoon for a few moments, go ahead and mark your calendar, update your wish list and get excited for these incredible 2020 reads.
---
The Magical Language of Others by E.J. Koh

Tin House | January 7
When E.J. Koh is 14, her father lands a three-year contract with a company in Seoul. Her mother goes with him to Korea, leaving Koh and her older brother essentially on their own in California. An engaging, literary take on language and its role in the diaspora of a scattered family, this memoir speaks from—and to—the heart.
---
Imperfect Union by Steve Inskeep
Penguin Press | January 14
Yes, that Steve Inskeep—host of NPR's "Morning Edition." All the things readers like in an American tale are present in his newest book: frontier adventure, fame and a conflict that's cast as tragic and romantic.
---
Uncanny Valley by Anna Wiener

MCD | January 14
In her debut memoir, Anna Wiener (now a writer for The New Yorker) draws on her anxiety-addled experiences working at several tech startups during her mid-20s. This may be a defining memoir of the 2020s, and it's one that will send a massive chill down your spine.
---
Children of the Land by Marcelo Hernandez Castillo
Harper | January 28
Poet Marcelo Hernandez Castillo has written a gripping and unforgettable debut memoir about growing up undocumented in America. From the terrors of ICE to the multiplied pressures immigrants feel to blend in, this book offers an invaluable perspective from a stirringly lyrical voice.
---
You Never Forget Your First by Alexis Coe

Viking | February 4
Alexis Coe's new book is being billed as a George Washington biography for "those who thought presidential biographies were just for dads"—and as a certified non-dad, I have to agree. Reading American history has never struck such a perfect balance of irreverent, funny and informative, and it probably won't again—at least not until Coe's next book.
---
When Time Stopped by Ariana Neumann
Scribner | February 4
Ariana Neumann dives deep into hidden family history in a breathtaking memoir. She especially investigates the history of her father, whom she discovers was a Jewish refugee who fled the Nazis during World War II, leaving his home in Czechoslovakia and taking on a non-Jewish identity in the heart of Berlin, Germany, where he learned to hide in plain sight.
---
The Escape Artist by Helen Fremont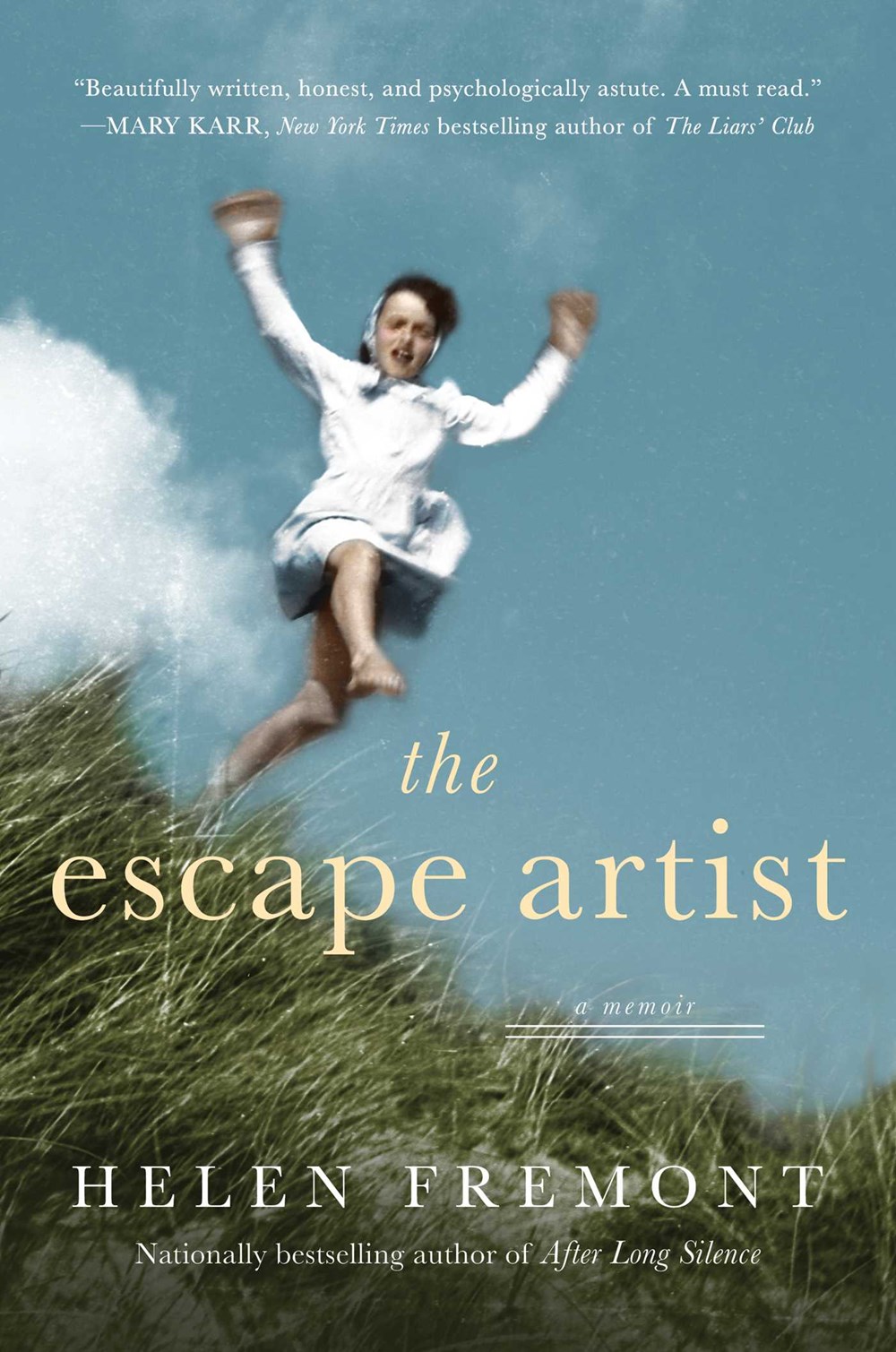 Gallery | February 11
One would be hard-pressed to find a family without secrets, but the secrets in Helen Fremont's family were especially heavy to bear. After being legally disavowed from her father's will, Fremont found the freedom to untangle the individual threads in her knotted family for the first time—and the result is illuminating, smart and darkly funny.
---
The Splendid and the Vile by Erik Larson
Crown | February 25
In his new book, the beloved author of The Devil in the White City tackles a slightly less obscure subject: Winston Churchill. In Larson's trademark narrative style, he gives readers a lively, fresh and compulsively readable portrait of Churchill's first year in office.
---
Hood Feminism by Mikki Kendall

Viking | February 25
Mikki Kendall's critique of mainstream feminism, especially its preference for white women, is beautifully written, impeccably reasoned and searing. While many contemporary feminists champion the privileged few—bemoaning the lack of female CEOs, for example—Kendall reframes issues like intimate partner violence, poverty, medical care and food insecurity as feminist issues that must be addressed before women and women of color can have a chance at liberation.
---
Minor Feelings by Cathy Park Hong
One World | February 25
Poet and essayist Cathy Park Hong offers an electrifying reckoning with this cultural criticism/memoir hybrid. How do you describe the Asian American condition? Does such a thing exist? In a series of incredible and incredibly complex essays, Hong puts the lens of her life on history, culture, mental health, art, language and race, to devastating effect.
---
Nobody Will Tell You This but Me by Bess Kalb

Knopf | March 17
Bess Kalb's debut memoir has an interesting conceit: The whole thing is written by Bess but told in the voice of her beloved late grandmother, Bobby. It's warm, hilarious and wildly original—not to mention quirky, spirited, tender, complex and heart-wrenching. It nearly defies description, except to say that it's very good.
---
The Lady's Handbook for Her Mysterious Illness by Sarah Ramey
Doubleday | March 17
How do you take topics as heavy as chronic illness, debilitating pain and medical misogyny and package them in a way that makes people want to keep reading? I don't rightly know, but Sarah Ramey clearly does. This book about women with mysterious illnesses not being taken seriously by medical professionals had me laughing out loud from the very first line.
---
Wow, No Thank You. by Samantha Irby

Vintage | March 31
Continuing her tradition of laugh-out-loud-until-you-choke-on-your-own-spit essay collections—and her tradition of book covers with cute animals on them—Samantha Irby adds another essential volume to her repertoire. No one does self-deprecating humor like Irby, and Wow, No Thank You. may be her funniest book yet.
---
I Don't Want to Die Poor by Michael Arceneaux
Atria | April 7
This new collection of essays from the author of I Can't Date Jesus is, on the one hand, a bleakly transparent look at what it's like to chase your dream when you're at an economic disadvantage from the start. On the other hand, it's a chuckle-inducing and relatable read that makes student debt as fun as it's ever going to get.
---
Conditional Citizens by Laila Lalami

Pantheon | April 28
Conditional Citizens is novelist Laila Lalami's first nonfiction book, a deeply personal exploration of who has access to the liberties and protections of American citizenship and who is held at arm's length. Threading Lalami's personal experience as a Moroccan immigrant through the eye of historical research and reporting, Conditional Citizens paints a scathing portrait of the treatment of nonwhite Americans.
---
My Wife Said You May Want to Marry Me by Jason Rosenthal
Harper | April 21
If you haven't yet read (and subsequently cried over) Amy Krouse Rosenthal's Modern Love essay "You May Want to Marry My Husband," as well as her widower Jason Rosenthal's response, "My Wife Said You May Want to Marry Me," grab a box of tissues and do so now. When you're through, mark your calendar for the release of Jason Rosenthal's poignant memoir about carrying on after losing the love of his life.
---
Stray by Stephanie Danler

Knopf | May 5
Sweetbitter author Stephanie Danler pivots to nonfiction with her debut memoir, Stray. As Danler grapples with childhood wounds still reverberating in adulthood—a mother disabled by alcoholism, an absent father addicted to meth—she returns to her native California to confront past pain and free herself to follow a different path from her parents.
---
Keep Moving by Maggie Smith

One Signal | May 5
When poet Maggie Smith started writing daily posts online following her divorce, readers flocked to her vulnerability, candidness and wisdom. Her newest book gathers together a bouquet of quotes and essays about how to engage loss with creativity, strength and hope.
---
Resistance by Tori Amos
Atria | May 5
Singer-songwriter Tori Amos has been a politically engaged artist for the duration of her career, and Resistance shares her activist wisdom with fans and newcomers alike. Part musical autobiography and part actionable advice, this book provides hot-to-the-touch insight for anyone who's ready to fight.
---
Nothing Is Wrong and Here Is Why by Alexandra Petri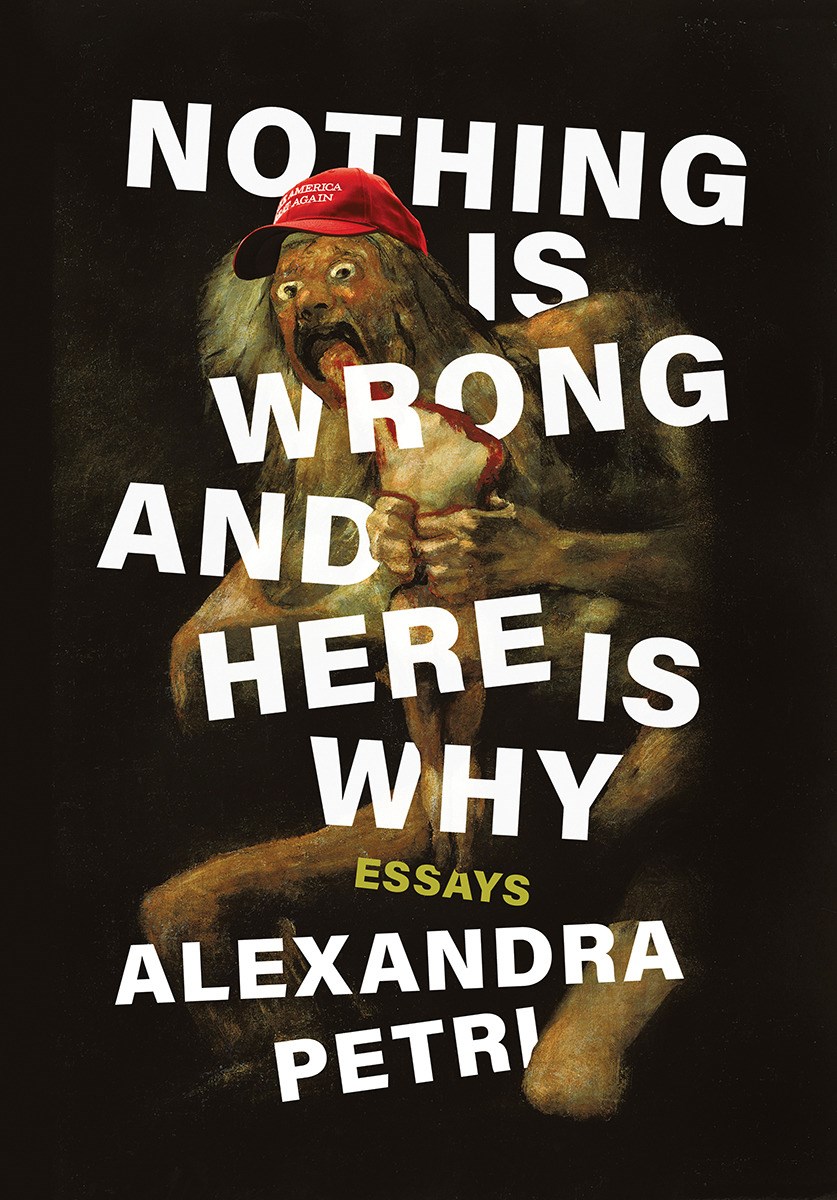 Norton | June 2
Anyone who reads Alexandra Petri's column at The Washington Post already knows why we'd be anticipating her newest book. If you laugh to keep from crying in this age of unending political, social and economic anxiety, give Petri a chance to make you laugh full stop. Her absurdist take on the otherwise horrific realities of our world is a welcome respite from the usual dose of dread.
---
Memorial Drive by Natasha Trethewey
Ecco | July 28
Poet Laureate Natasha Trethewey has authored and edited multiple award-winning poetry collections, and now she's releasing her first memoir. After Trethewey's stepfather shot and killed her mother when Trethewey was only 19, she was suddenly alone and adrift. Her memoir tells the tragic, moving story of her journey out of the pit of grief and into her role as one of America's most celebrated artists.
---
Vesper Flights by Helen Macdonald

Grove | August 11
H Is for Hawk author Helen Macdonald will be releasing her second book this year, a collection of essays about the natural world and beyond—from migraines to science fiction to meditations on the wisdom of animals.
---
Can't Even by Anne Helen Petersen
HMH | September 22
Anne Helen Petersen's viral Buzzfeed article marked Millennials as "the burnout generation." Now her book-length exploration of this topic covers the unchecked capitalism, changing labor laws and performative pressures of the internet that created this generation's uniquely burdened relationship with work.
---
The Smallest Lights in the Universe by Sara Seager

Random House | August 18
After reading Chris Jones' profile of Sara Seager in New York Times Magazine, I couldn't wait to learn more about the fascinating MIT astrophysicist who's searching for other planets capable of sustaining life. Her debut memoir explores this quest to find small lights in the huge, dark universe as she simultaneously navigates the darkness of grief after becoming a widow at age 40.