After I completed my list of the best nonfiction books of 2019, I couldn't help but notice how serious they all were. Nonfiction as a genre has a way of raising the stakes—such that the books that stand apart at the end of the year do so because they're Important, with a capital I. They give a voice to someone who hasn't had a voice. They highlight an issue that hasn't been adequately studied. They change the world.
But if I'm being honest, many of the books I loved the most in 2019 had ever so slightly lower stakes. I loved these books because they were entertaining, or inspiring, or they left me feeling warmer than when I began. I believe books like that are utterly essential, too, so I've rounded up 20 of my favorites.
For anyone who could use a respite from our hard and disheartening world, I recommend picking up one of these books, having a laugh, having some fun and coming away refreshed.
---
20. If You Lived Here You'd Be Home by Now by Christopher Ingraham
When Christopher Ingraham (or as you may know him, the author of this epic cricket thread on Twitter) worked for The Washington Post, he wrote an article claiming that Red Lake Falls, Minnesota, was the ugliest place in America. But when he visited Red Lake Falls and actually experienced it for himself, he preferred it so strongly to his stressful life in D.C. that he moved there with his whole family. If city livin' has got you down, let yourself escape into If You Lived Here You'd Be Home by Now and live vicariously through one man who successfully left it all behind.

19. You Look Like a Thing and I Love You by Janelle Shane
After I read Janelle Shane's blog post about AI-generated cat names, I knew I would follow her to the ends of the earth if I had to. Luckily, she wrote a book that made it easy to indulge in her brilliance and hilarity, so I just read You Look Like a Thing and I Love You instead. Every year, there are dozens of books that come out about AI—why it's scary, why it's going to destroy human civilization, why it's our worst sci-fi fever dream come to life. Shane's book is none of those things and therefore the only AI book I could ever truly love. She assures us that AI is really good at some things and really, really terrible at others—and, as it turns out, the latter is far more entertaining.

18. Because Internet by Gretchen McCulloch
If you've ever felt like you needed an Internet-to-English dictionary to interpret something your nephew posted on Snapchat, you are not alone. And if this sort of cross-cultural experience has ever made you lament the inevitable decline of our language's structural integrity, Gretchen McCulloch is here to soothe your fears. This guide to the internet's linguistic influence is a rollicking good time. It's a wacky yet intellectual, enlightening and ultimately well-reasoned argument for why future humans won't communicate solely by emojis and GIFs.

17. Medieval Bodies by Jack Hartnell
If the first thing that comes to mind when you think of the Middle Ages is Monty Python, Jack Hartnell's Medieval Bodies will satisfy you for two reasons. First, its downright tender portrayal of medieval people's humanity will banish your pitiful, cartoonish conceptions of the Middle Ages and help collapse the great distance between then and now. Second, it will amuse you with plenty of dirty illustrations from medieval manuscripts that absolutely live up to Monty Python's comic standards. (Two words: penis tree.) This book is a great, weird and strangely heartening read.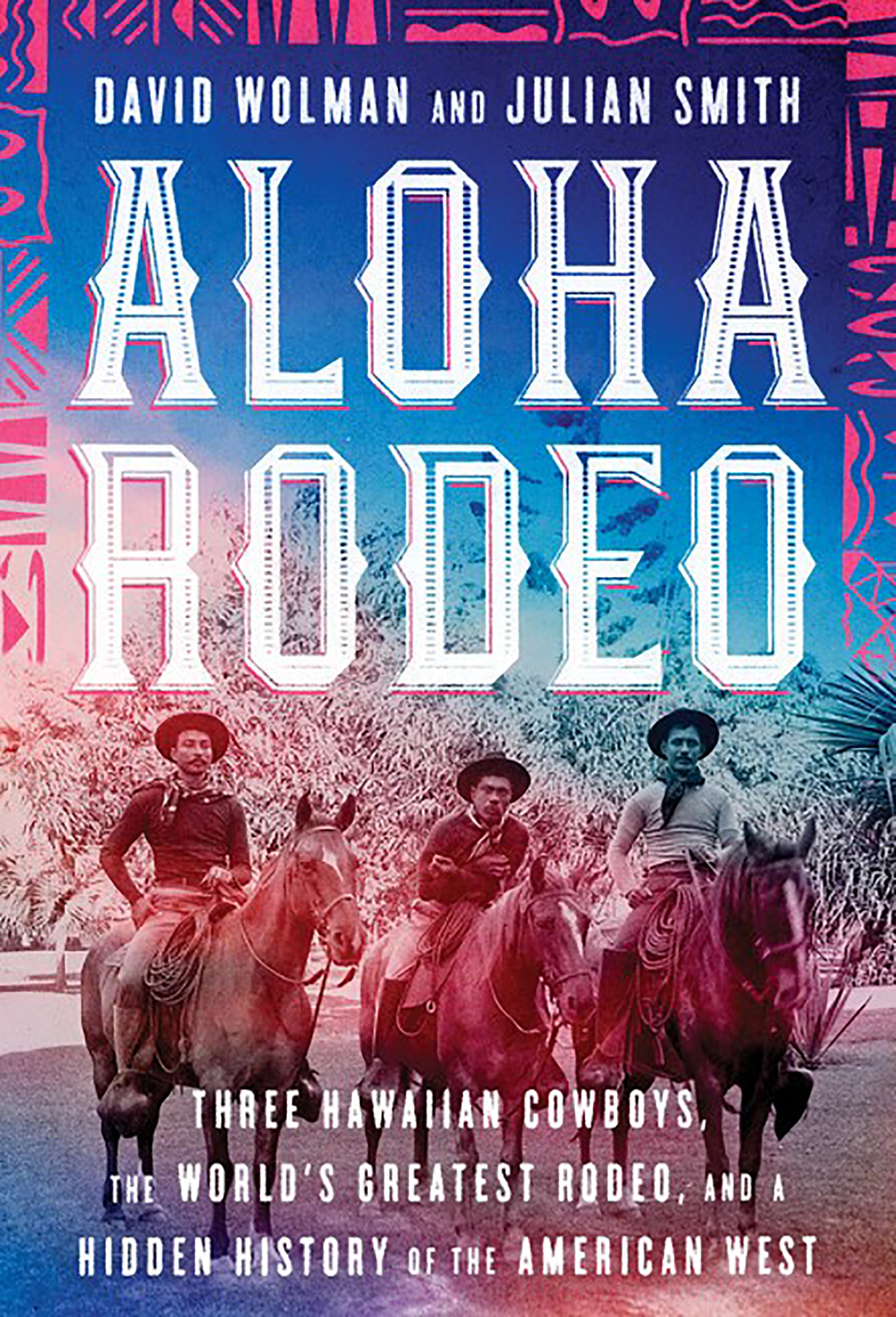 16. Aloha Rodeo by David Wolman and Julian Smith
If your perception of cowboy culture has largely been shaped by Louis L'Amour, Lonesome Dove and John Wayne, hold onto your hats. Aloha Rodeo takes us even farther west than the Rio Grande—like, way farther west—to Hawaii. This stranger-than-fiction tale of Hawaiian paniolos (cowboys) is chock-full of little-known history, fascinating stories and narrative drama. There are ranchers, warriors, showmen, cowgirls, missionaries, immigrants, royalty and, of course, bull-riding cowboys with flowers perched on the brims of their ten-gallon hats. What more could you possibly want?

15. For Small Creatures Such as We by Sasha Sagan
This gorgeous collection of essays from Sasha Sagan, daughter of astronomer Carl Sagan and producer Ann Druyan, is a wonder. This book will dazzle and comfort you no matter what your relationship to meaning-making in this vast, lonely universe is—but especially for readers who are longing for ritual in the absence of religion, Sagan's book is a holy-feeling balm.

14. Maybe You Should Talk to Someone by Lori Gottlieb
Maybe you should talk to someone . . . about how good this book is! (Sorry.) A psychotherapist's life falls apart. She gets her own therapist. While falling apart, she continues seeing her own therapy patients. And she writes it all down for our great benefit. It's memoir, it's self-help, it's a funny, wise, insightful emotional quest. Maybe You Should Talk to Someone will make you wish your therapist were as smart and cool as Lori Gottlieb.

13. How to Be a Family by Dan Kois
Not all running-away-from-it-all books are created equal, so if you're looking to avoid the riffraff and zero in on the good stuff, How to Be a Family is choice as. (That's New Zealand for "really good.") Dan Kois, his wife and their two daughters escaped their overbusy lives in Arlington, Virginia, and spent a year abroad—in New Zealand, the Netherlands, Costa Rica and Kansas. Kois is a witty, self-deprecating tour guide, and the ups and downs his family experiences along the way will make your heart swell.

12. The Book of Eating by Adam Platt
The way Adam Platt writes about food made me say, "Oh, this is why people love to read about food." The Book of Eating is alternatingly farcical, profound, adventurous, gossipy and nourishing—as varied and unexpected as a really good meal. And, of course, that's to say nothing of the actual really good meals that Platt describes with absolute precision and delight. This is a memoir that truly satisfies.

11. Haben: The Deafblind Woman Who Conquered Harvard Law by Haben Girma
If Haben Girma wasn't already accomplished enough as a Harvard Law graduate, a celebrated disability rights advocate and an interesting, funny woman, now she's the author of this brilliant memoir, too. Reading about Girma's curiosity, daring and tenacity as a deafblind woman in a sighted, hearing world is definitely inspiring—but more than that, this book harnasses the power of storytelling in ways that are mesmerizing to experience. Plus, Haben shines an urgent spotlight on our need for more accessible schools and a more accessible world.

If Bill Bryson does't actually know everything, he's just about got me fooled. The Body is yet another example of Bryson's singular talent for bringing levity to a complex topic, making it more accessible, more interesting and more fun to read about. So no matter how poorly you did in your high school anatomy class, consider giving the subject another chance. If you have a body, I guarantee this book will interest you.

9. The Life and Afterlife of Harry Houdini by Joe Posnanski
I don't know what I expected when I picked up this book about Harry Houdini, but it certainly wasn't the wild and crazy tale that Joe Posnanski has spun for us. Houdini was an interesting figure in his own right—but his greatest magic trick was obscuring every aspect of his life and identity, making it nearly impossible to write a biography of the guy. However, Posnanski is less interested in teasing apart fable from fact and more interested in exploring why Houdini endures in our collective consciousness with such potency. The result is somehow both befuddling and electrifying.

8. The Ghosts of Eden Park by Karen Abbott
Karen Abbott has written a story as dramatic and sensational as any novel—except that every bit of it is painstakingly true. The Ghosts of Eden Park is equal parts absolute feat and absolute romp. There's murder, betrayal, political intrigue, witty repartee (every word of which was taken from a documented source). I spent this whole book oscillating between marveling at what Abbott had created and gasping at the extravagant tale she tells.

7. I Miss You When I Blink by Mary Laura Philpott
Reading I Miss You When I Blink feels like curling up with your wiser, funnier friend, toe to toe on the couch, while she tells you a story. This friend is transparent about her disappointments, honest about her foibles and charming to boot. If you've ever felt lost, or self-critical, or hungry for more of something, Mary Laura Philpott's collection of essays will break your heart open with understanding and laughter.

Mary Norris, also known as the Comma Queen, is sort of my idol. A grammar virtuoso, with a storied career editing some of the greatest writers of the last 40 years, and she studied Greek?? (I minored in Koine Greek in college.) It's true that this book feels like it was written specifically for me, but I assure you that people with fewer than 18 credit hours of Greek under their belt will also find plenty to love here. Norris is a sharp-witted, word-perfect narrator, and her wells of knowledge are as deep as they are lyrical. Anybody with a reverence for words will bow down to this book.

5. Sea People by Christina Thompson
Have you ever wondered how native Hawaiians made it to Hawaii? The nearest non-Hawaiian land mass is hundreds of miles away (and it's a tiny island), and the nearest continental land mass is nearly 2,000 miles away. The Pacific Ocean is enormous and scattered with islands that are at once sparse, remote and miniscule. With those odds, how did the Pacific Islands ever become populated in the first place, and who were the amazing people who managed to do it? Enter: Christina Thompson's Sea People, a wide-reaching and totally immersive history of Oceania. If you're ready to move beyond tiki bars and hula skirts, to understand Pacific Islanders as the complex and cunning people they are, this book is the perfect place to start.

I knew from the minute I saw this book's cover that it was going to be good. You just don't call a book Slime if you can't deliver content that's as unexpected, audacious and ridiculous as that title. Happily, Ruth Kassinger checks all of these boxes and then some, while making an awfully compelling case for what we might otherwise think of as mere pond scum. Plus, she does it with the sort of gentle, poetic prose that'll make you wish you could hang out with her in her garden. This book is as delightful as it is important—and honestly, if someone can make algae interesting, don't you think they deserve your attention?

3. A Polar Affair by Lloyd Spencer Davis
What can I say? A book about penguin sex has no business being this funny or this good, yet somehow, A Polar Affair is. Lloyd Spencer Davis is one of the world's leading penguin experts and Antarctic explorers, and his book tells the story of the early 20th-century zoologist who discovered the sometimes-scandalous love lives of penguins. The fact that this book exists at all is a miracle, and I cannot recommend it highly enough.

2. Will My Cat Eat My Eyeballs? by Caitlin Doughty
Caitlin Doughty has spent her entire career making death fun and educational (stay with me, folks), but now she's managed to make it kid-friendly, too. Will My Cat Eat My Eyeballs? is collection of real-life death-related questions from real-life children, which Doughty has lovingly and meticulously answered in this volume. With every ounce of straight-talking spunk one could muster for this topic, Doughty delivers a surprisingly heart-warming read.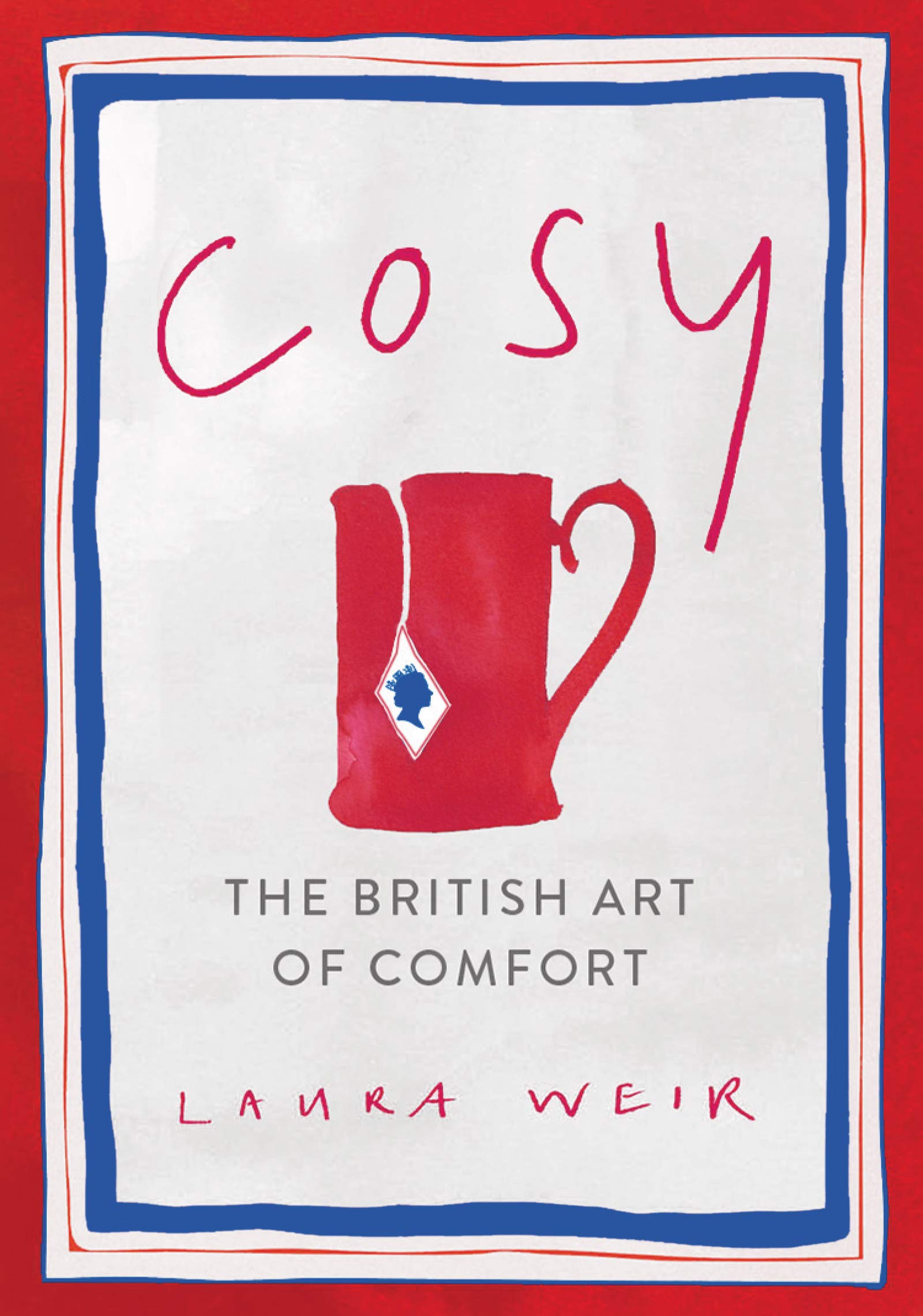 After I finished this book, I came to work and screamed about how much I loved it. Then I kept screaming until the other editors read it. Then they read it and also screamed about loving it, and long story short, now we're starting a Cosy Cult with this book as our foundational scripture. Anyone who prizes warmth, comfort, contentedness, stew, wool socks, heavy blankets, rain on the windowsill, soft lighting, movies that make you feel like you're glowing from the inside, walks down scenic country lanes, crackling orange fires or tea—this book is a love letter straight to you.