Each October, we ready our tote bags and clear our schedules, because the Southern Festival of Books: A Celebration of the Written Word—a free three-day festival of author events, panels and music—transforms our city of Nashville into a literary party. This year's festival includes a series of sessions co-presented by Humanities Tennessee and PEN America called "Borders and Belongings," which will foster conversation around physical and societal borders.
BookPage is a proud partner with Humanities Tennessee, and we're delighted to be hosting several panels this year. If you're scouring the festival schedule and feeling a little overwhelmed—which is such a great feeling, like having too many books and not enough shelves—then check out the BookPage guide to the 2019 Southern Festival of Books below. BookPage-hosted events are marked as ►.
Hope to see you there!
---
FRIDAY, OCTOBER 11
► Unlock Your Power: Supernatural and Superhero YA Fiction
Cassie Beasley, Jenn Bennett & Jeremy Scott
My favorite fiction is always tinged with a dash of magic, so I am beyond thrilled to return to the land of Circus Mirandus, Cassie Beasley's fantastical debut, with her latest, The Bootlace Magician. We'll be chatting about the many possibilities of supernatural fiction for young readers with author Jenn Bennett, whose latest YA novel finds a young woman hunting down Vlad the Impaler's cursed ring, and Nashville writer Jeremy Scott, whose action-packed Ables series continues with book two, titled Strings.
► A-memoir-ica: Beauty, Deception and Deep Truths by Way of Stages and Screen
Jessica Chiccehitto Hindman & Joanna Howard
BookPage nonfiction editor Christy Lynch will be practicing the pronunciation of "Amemoirica" and then doing what she does best: getting to the heart of what makes a great memoir so great. Jessica Chiccehitto Hindman's Sounds Like Titanic has a wildly fascinating premise—about the years she spent playing in a fake orchestra—and Joanna Howard's Rerun Era is a pop culture-infused exploration of growing up in rural Oklahoma. Don't miss this one! Also, don't miss Hindman discussing her dream book convention.
"A good book event gets readers and writers interacting with each other in a way that is still comfortable for introverts." —Jessica Chiccehitto Hindman, author of Sounds Like Titanic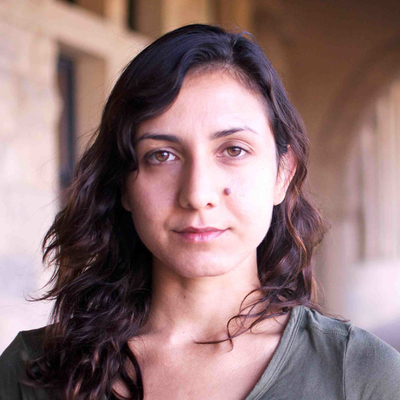 Ottessa Moshfegh on My Year of Rest and Relaxation
If there is a book more likely to tear your book club apart than Ottessa Moshfegh's 2018 novel, I don't know what it is. It seems primed for passionate, fascinating discussions between everyone who's ever read it—which means that this event will likely be one of the best of this year's festival. Plus, it'll be hosted by Joelle Herr, owner of one of Nashville's sweetest bookstores, The Bookshop. Moshfegh spoke with us recently about what makes a great book event and more—check it out.
"What looks like clear and directed writing took much chaos and anxiety. I felt like I was losing my mind toward the end." —Ottessa Moshfegh on writing My Year of Rest and Relaxation
Ted Chiang on Exhalation
Science-fiction fans should set aside time to hear from multiple award-winning Ted Chiang, whose story "Story of Your Life" was the inspiration for the film Arrival, which I humbly submit as one of the greatest sci-fi films (and stories) of all time. His new collection of stories continues to dazzle and impress, like Borges in space.
Karen Abbott on The Ghosts of Eden Park
Karen Abbot is a researching genius, and her latest book is a juicy Jazz-Age blend of true crime and historical nonfiction, as she explores the wild story of George Remus and Imogene Homes, who ran a bootlegging dynasty before madness, jealousy and violence took them down. It's been a few years since Abbott last visited for the festival, and we're so excited for her return that we emailed her to chat about book events and bootlegging-research highlights.
"Even though The Ghosts of Eden Park is history and the events are google-able, I am pleasantly surprised that people want to approach it as it if were fiction." —Karen Abbott
---
SATURDAY, OCTOBER 12
Women's National Book Association presents Coffee with Authors
Anissa Gray, Taylor Jenkins Reid, Karen Thompson Walker & Alexi Zentner
For early risers, the Nashville chapter of the Women's National Book Association is hosting a free event in which readers can enjoy coffee and baked goods while hearing from four authors: Anissa Gray, an Emmy-award winning journalist and debut author of The Care and Feeding of Ravenously Hungry Girls; Taylor Jenkins Reid, whose latest novel, Daisy Jones & The Six, is a must for people who take the label "Music City" to heart; Karen Thompson Walker, author of The Dreamers; and Alexi Zentner, whose latest novel is the gritty Copperhead. Plus, it's moderated by Mary Laura Philpott, so you know it'll be a good time.
Louis Bayard on Courting Mr. Lincoln
Got a crush on Abraham Lincoln? Don't we all—and so does Bayard, whose latest historical novel explores the greatest president's relationships with future wife Mary Todd and friend/roommate/snuggle buddy Joshua Speed.
Ann Patchett & Heidi Ross on Nashville: Scenes from the New American South
Shower all the Nashville love on this conversation between Nashville's literary doyenne Ann Patchett and photographer Heidi Ross, whose book captures a singular vision of our fair city.
► Chris Pavone on The Paris Diversion
Suspense fans (especially if you loved Pavone's 2012 debut, The Expats) should swing by this conversation with BookPage genre editor Savanna Walker, who will picking the author's brain on writing thrillers that place deeply human characters amid terrifying events inspired by the real world.
► When Summer Seemed Simple: Novels for Young Readers
Shannon Greenland & Gillian McDunn
Just reading the name of this event makes me crumble with nostalgia as I recall my summers growing up in Minnesota. Watch me try to hold it together as I talk to middle grade authors Shannon Greenland, author of Scouts, and Gillian McDunn, author of Caterpillar Summer.
Derrick Barnes on The King of Kindergarten
Kid lit fans won't want to miss this one. Derrick Barnes' collaboration with illustrator Gordon C. James, Crown: An Ode to the Fresh Cut, was one of the most award-winning picture books of 2017, and his new picture book is already being called a back-to-school classic.
► Mark Teague on Fly!
There is so much to say about a picture book as hilarious as Fly!—even though it's wordless. Don't believe me? Come see BookPage children's and YA editor Stephanie Appell get to heart of Teague's work.
► From the Bestseller Charts: Tara Conklin and Karen Thompson Walker in Conversation
BookPage publisher and editor-in-chief Trisha Ping will be hosting a dialogue between Tara Conklin, author of The Last Romantics, and Karen Thompson Walker, author of The Dreamers, both of which should probably be up next on your book club's reading list.
► In Conversation: Mary Laura Philpott and Dani Shapiro
Nonfiction editor Christy is continuing her reign during this festival as memoir host with the most, as she gets down with local favorite Mary Laura Philpott, author of the very funny and deeply relatable I Miss You When I Blink (which deserves an award for one of the best titles of the year), and Dani Shapiro, whose memoir Inheritance is an absolute must-read for anyone who's fascinated with genomics and ancestry revelations (read: just about everyone).
In Conversation: Ann Patchett and Margaret Renkl
Two of our favorite writers in conversation, that's all. We're especially excited to see Margaret Renkl, who shifts from a behind-the-scenes role at the festival (as former editor of Chapter 16, the literary journal of Humanities Tennessee) to being a much-anticipated featured author for her memoir, Late Migrations. We spoke with her about that shift—and about Alabama things, of course.
"This event always feels like a family reunion to me, but this year will be so special. More like a homecoming, a family reunion and a wedding dance all at the same time." —Margaret Renkl, author of Late Migrations
Saeed Jones on How We Fight for Our Lives
Memphis-born poet Saeed Jones has won a number of awards for his work, including the Stonewall Book Award and the PEN/Joyce Osterweil Award for Poetry. His first memoir is crushing, illuminating and necessary, as he shares his experiences growing up black and gay in the American South. Hearing him speak of his own work is a must, so we reached out to ask about being vulnerable in front of a crowd and more.
"People often tell me that I'm so 'brave,' but I don't know how else to be." —Saeed Jones, author of How We Fight for Our Lives
My Country Tis of Me: Two Memoirs
Jennine Capó Crucet & Kendra Allen
Powerful writer Jennine Capó Crucet has explored class, race, otherness, spotlighting and other experiences of immigrants and the children of immigrants in both fiction and nonfiction (Make Your Home Among Strangers and My Time Among the Whites, respectively). She brings her fierce talent to the stage with Kendra Allen, who explores her experience as a black daughter in America in her first essay collection, When You Learn About the Alphabet.
---
SUNDAY, OCTOBER 13
Casey Cep and Margaret Renkl on Furious Hours
Casey Cep's book will catch many readers' eyes with its promise of "the last trial of Harper Lee," but it's also a fascinating dive into Southern history through the story of a serial killer committing insurance fraud. Margaret Renkl is hosting, so save me a seat.
► To Feast from the Corporate Kitchen: Histories of Advertising Cookbooks and Fast Food Restaurants
Adam Chandler & Christina Ward
Assistant Editor Savanna is on stage with Adam Chandler, author of Drive-Thru Dreams, and Christina Ward, author of American Advertising Cookbooks. For food history fans or anyone who has an opinion on Jell-O, Spam or McDonald's french fries, this is a good one to attend.
Talking Audiobooks with Dion Graham and Ellen Myrick
The audiobook industry is absolutely booming—even I, who has always insisted I can't pay attention to an audiobook, has recently converted—so it'll be a treat to hear from audiobook narrator Dion Graham and marketing consultant Ellen Myrick, a Nashville local with insight into children's books and the audiobook industry.
Susan Neiman on Learning from the Germans
The latest book from Berlin-based author Susan Neiman only recently published at the end of August, so you might not know it yet, but it's an absolute must-read for 2019. She looks at how Germany committed to learning from their past horrors—and how America has not.
The Complex Darkness: Mysteries
J.T. Ellison & Jeremy Finley
Bestselling authors and Nashville locals J.T. Ellison (author of No One Knows and co-host of "A Word on Words") and Jeremy Finley (author of The Dark Above and Nashville's chief investigative reporter at NBC) join forces for a mystery extravaganza.
Julie Orringer on The Flight Portfolio
Historical fiction can make for such complex and fascintating discussion, and we can't wait to hear what Julie Orringer has to say about her latest novel. It's about real-life historical figure Varian Fry, who procured visas, created false passports and sought out escape routes for almost 2,000 people during World War II.
Samantha Power on The Education of an Idealist
For readers fascinated with diplomatic history and political memoirs, this event with Samantha Power, Pulitzer Prize winner and former U.S. Ambassador to the United Nations, is about as good as it gets.
Coming of Age at the End of an Empire: Novels for Young Readers
J. Kasper Kramer & Katia Raina
How do you teach children the history of dark times without glossing over the truth? I'll be picking the minds of middle grade authors J. Kasper Kramer, whose debut, The Story That Cannot Be Told, explores 1989 in Communist Romania, and Katia Raina, whose Castle of Concrete is set in the final years of Soviet Russia's collapse.
The Beckoning: Southern Novels of Going Home
Chanelle Benz & Evan Williams
A small town with a secret. A complicated family legacy. Southern readers will know these themes well. Chanelle Benz, whose novel, The Gone Dead, perfectly captures the South's weary but distinct voice, and Evan Williams, author of Ripples, a novel about a Southern town bursting at the seams with secrets, come together to discuss writing about their complex homeland.
Betsy Bird on The Great Santa Stakeout
Children's librarian Betsy Bird has long been one of BookPage children's and YA editor Stephanie's favorite kidlit critics thanks to her blog, A Fuse 8 Production. Did you know she even co-wrote a book about children's literature, Wild Things, with BookPage reviewer Julie Danielson? We can't wait hear what Bird has to say about penning her new picture book, The Great Santa Stakeout, and working with Caldecott Medalist Dan Santat. We were so excited, in fact, that we just had to ask her a few questions ahead of time.
"You think you know your book? You don't know ANYTHING, bub! Not until you've faced down a 4-year-old that has told you, in no uncertain terms, that your picture book is little more than a bald-faced lie." —Betsy Bird, author of The Great Santa Stakeout
Migration and Narratives: New Fiction and Nashville Stories
Melissa Rivero, Keitlyn Alcantara, Bernice Oliva & Zulfat Suara
These groundbreaking local leaders—including Zulfat Suara, the first Muslim elected to Metro Nashville City Council, and Melissa Rivero, author of The Affairs of the Falcóns—have stories to share about migration, resistance, food, tradition and justice.