We're always so excited to see which books seem most appealing to BookPage readers, because if we can count on anything, it's our readers having impeccable taste. Based on clicks, these are your 10 favorite books so far this year.
---
10. When All Is Said by Anne Griffin
The Irish have a reputation, deserved or not, for being storytellers, drinkers and fighters, not necessarily in that order. Eighty-four-year-old Maurice Hannigan, the gruff, unsparing narrator of Dublin-born writer Anne Griffin's satisfying first novel, When All Is Said, is no exception.
---
9. The Gown by Jennifer Robson
England after World War II was a grim place, and the winter of 1947 was one of the nastiest Britain had seen, which is saying something. The major cities, especially London, had been bombed to smithereens by Hitler's Luftwaffe. The one bright spot was the upcoming wedding of the heiress presumptive to the throne, Princess Elizabeth. Then, as now, the royals gave good value in troubled times. Jennifer Robson's latest novel focuses on three women, with a few men and glimpses of royalty on the side.
---
8. Late in the Day by Tessa Hadley
The 30-year bond between two couples is irrevocably broken when one of the friends abruptly dies in Tessa Hadley's Late in the Day. This well-drawn and absorbing character study bears all the hallmarks of Hadley's best work: It's perceptive, intelligent and written with astonishing emotional depth.
---
7. Devil's Daughter by Lisa Kleypas
When Phoebe, Lady Clare, travels to her brother's wedding at the beginning of Lisa Kleypas' Devil's Daughter, she's a reluctant guest. Phoebe knows she'll meet West Ravenel, who bullied her sickly late husband at boarding school. But the old stories don't do the mature West justice, even though he doesn't deny the ugliness of his past.
---
6. Watching You by Lisa Jewell
Lisa Jewell's domestic thrillers regularly show up on bestseller lists, and her latest, Watching You, should be no exception. The mysterious murder at its center unfolds gradually, as piece by piece the past and present relationships between her intriguing cast of characters begin to fit together.
---
5. The Paragon Hotel by Lyndsay Faye
With her sixth novel, stage actress-turned-novelist Faye, known for her Edgar-nominated Jane Eyre spoof Jane Steele, offers a surprising historical mystery that addresses America's sexism, racism and anti-immigrant white power movements.
---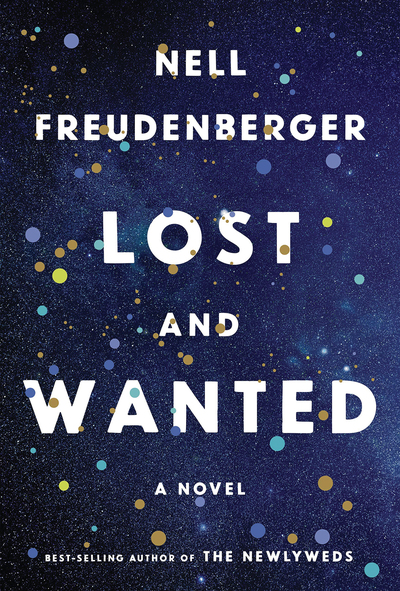 4. Lost and Wanted by Nell Freudenberger
If you're a scientist, you tend to believe in facts, not ghosts. You can imagine, then, how MIT professor of theoretical physics Helen Clapp must feel when she starts receiving text messages from her friend, Charlotte "Charlie" Boyce, shortly after Charlie's early death. That's the premise with which Nell Freudenberger opens her third novel, Lost and Wanted. And what a novel it is, a work about cold, hard science that is also a warm and insightful look into human relationships and the mysteries of time.
---
3. The Red Address Book by Sofia Lundberg
Many of us think of the past as the "good old days," and for 96-year-old Doris Alm, there is almost a century's worth of good days to keep track of. Feeling that her end is near, Doris decides to revisit the names in her address book and unload her memories of each person on paper, with the hope that they are passed down to her only living family, her grandniece Jenny, who has loved and admired Doris all her life. So begins Sofia Lundberg's The Red Address Book, with a very fragile Doris recalling a life with people long dead.
---
2. Inheritance by Dani Shapiro
Dani Shapiro has been thinking about secrets all of her life, exploring the theme repeatedly in five novels and four memoirs. But it wasn't until a few years ago that she unwittingly uncovered the biggest secret of all: Her beloved, late father wasn't her biological father.
---
1. Normal People by Sally Rooney
Sally Rooney became a literary sensation in her native Ireland with the release of her debut novel, Conversations with Friends, in 2017. Now, the brilliant, Booker Prize-nominated Normal People has only enhanced her reputation.