Impossible Escape by Steve Sheinkin
Roaring Brook | August 29
Steve Sheinkin's meticulously researched young adult nonfiction books (Fallout, Undefeated, The Port Chicago 50) have won him countless accolades, and he's been a finalist for the National Book Award for Young People's Literature three times. His latest offering tells the incredible true story of Rudolph Vrba, who was only a teenager when he escaped Auschwitz-Birkenau and warned the rest of the world about the atrocities being committed by the Nazis in the concentration camps. Sheinkin weaves Vrba's tale with that of his Jewish friend Gerta Sidonová, whose family concealed their identities and fled to Hungary.
---
I Feed Her to the Beast and the Beast is Me by Jamison Shea
Henry Holt | August 29
With the success of films such as Black Swan and Suspiria, it's fair to say that there's something about the rigorous life of a ballerina that lends itself particularly well to horror. Naturally, we're eager for more—and debut author Jamison Shea promises just that with I Feed Her to the Beast and the Beast Is Me, which follows Laure Mesny, who will do anything to succeed in the Paris Ballet. But even perfection is not enough to stop the elite Parisen ballet world from overlooking a Black ballerina—until she makes a deal with a sinister entity in the depths of the Catacombs.
---
House of Marionne by J. Elle
Razorbill | August 29
After the New York Times bestselling Wings of Ebony series, readers have been eagerly waiting for J. Elle's next YA offering. The author, who was a 2022 NAACP Image Award Nominee for Outstanding Literary Work for Youth and Teens, is sure to delight fans with House of Marionne. Facing constant danger due to the magic she possesses, 17-year-old Quell seeks shelter with her grandmother—headmistress of a magical boarding school—and enters the mysterious world of an elite debutante society.
---
Midnight at the Houdini by Delilah S. Dawson
Delacorte | September 5
Delilah S. Dawson's latest contemporary YA fantasy is a retelling of The Tempest that takes place in a strange Las Vegas hotel. Anna enters the Houdini in order to take refuge from a tornado. Inside, she meets an intriguing boy named Max. But now she can't find a way out of these enchanted hallways—and at midnight, she'll be trapped in the Houdini forever. One would expect nothing less fascinating from an author as prolific as Dawson, whose previous works include Star Wars tie-in novels, steampunk paranormal romances and comic books.
---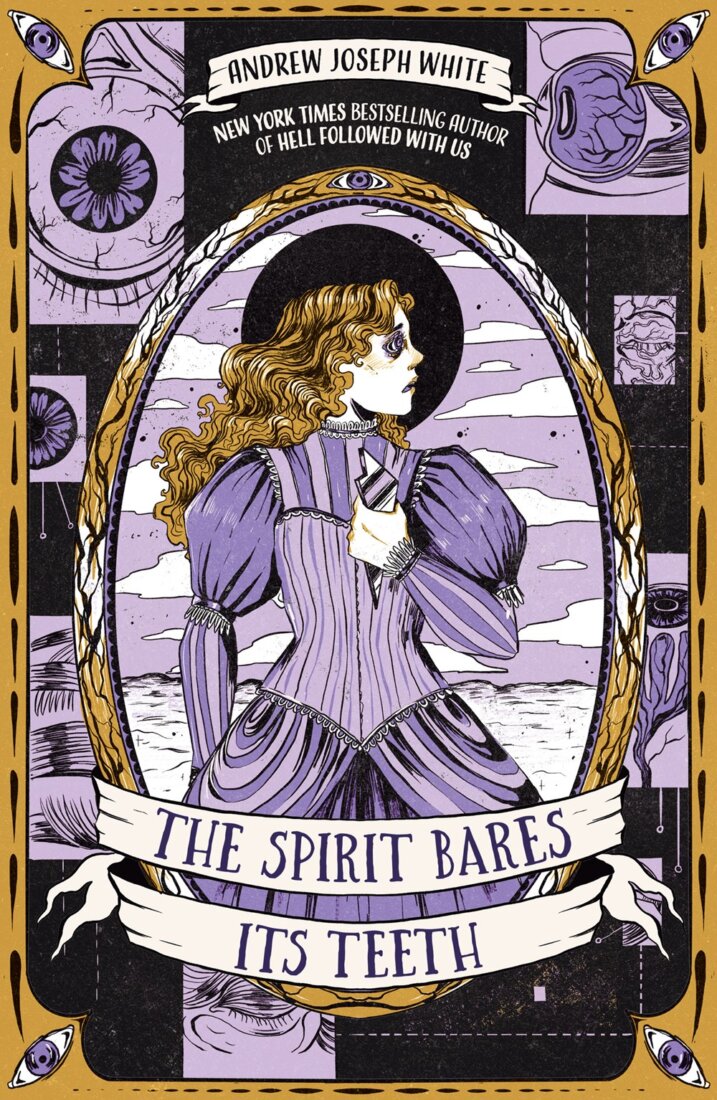 The Spirit Bares its Teeth by Andrew Joseph White
Peachtree | September 5
Andrew Joseph White's debut novel, Hell Followed Us, was a smashing success, both with critics and on the bestseller lists. He's back with a gothic horror set in an alternate Victorian London, where people born with violet eyes possess the ability to reach through the Veil and commune with spirits. But society refuses to see violet-eyed Silas, who is an autistic trans boy, as anything other than a potential wife for one of the Speakers who govern all of the mediums. An attempt to escape gets him sent to a finishing school, where he'll have to survive abusive attempts to "cure" him.
---
Champion of Fate by Kendare Blake
Quill Tree | September 19
Kendare Blake has captivated audiences everywhere with her bestselling horror and dark fantasy novels, which include All These Bodies and the Three Dark Crowns series. She kicks off a new duology with Champion of Fate, a sweeping epic about an orphan girl named Reed who is raised by the Order of the Aristene, a group of legendary female warriors who guide heroes to glory. Now, in order to be officially initiated into the Order, Reed has to complete her Hero's Trial and bring her first hero to victory. But Hestion is not at all what she expected.
---
A Study in Drowning by Ava Reid
HarperTeen | September 19
We've all been waiting to see what Ava Reid would do next after The Wolf and the Woodsman and Juniper & Thorn. In A Study in Drowning, architecture student Effy Sayre is prevented from pursuing her true passion, as her university doesn't allow women to study literature. So she jumps at the chance to redesign the estate of her favorite author, whose famous books gave her solace throughout a childhood haunted by dreams of the Fairy King.
---
The Scarlet Alchemist by Kylie Lee Baker
Inkyard | October 3
Kylie Lee Baker's new historical fantasy duology promises to be just as entrancing as her Keeper of Night series. In an alternate Tang dynasty China, orphaned Fan Zilan helps her family get enough to eat by performing illegal alchemy for others in her small Guangzhou village. Her one chance to break free from this life of struggle is to become a royal court alchemist by passing the civil service exams. But by the time she makes it to the capital of Chang'an for the second and third exam rounds, Zilan discovers that her reputation precedes her: Somehow, she's captured the attention of the Crown Prince.
---
Charming Young Man by Eliot Schrefer
Katherine Tegen | October 10
Two-time National Book Award finalist Eliot Schrefer will undoubtedly bring the same engaging flair from his last book, Queer Ducks (and Other Animals), to Charming Young Man, which takes inspiration from real historical figures such as Léon Delafosse and Marcel Proust. In this coming-of-age story, 16-year-old Léon is a brilliant pianist from an impoverished background who—accompanied by a young Marcel—climbs his way into high society. In real life, Proust eventually used Delafosse as the basis for a character in his classic novel, Remembrance of Things Past.
---
Pritty by Keith F. Miller, Jr.
HarperTeen | November 14
Pritty already took the world by storm once, in the form of a viral Kickstarter campaign to fund Pritty: The Animation, a short film whose goal (according to the Kickstarter) is to "bring Hayao Miyazaki to the hood." When Keith F. Miller, Jr. shared the unpublished manuscript for Pritty with his friend Terrance Daye, Daye immediately recognized the beauty of this queer coming-of-age story about a Black teenage boy finding hope and community. Clearly, others did too: Pritty: The Animation raised almost $115,000. Now, readers will get to experience the story of Jay and Leroy in its original written form.
---
---